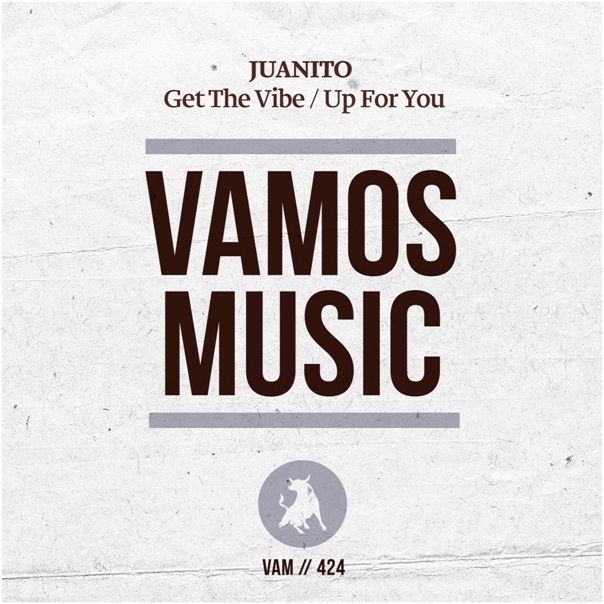 Juanito - Get The Vibe / Up For You
Since exploding onto the scene in 2011, French DJ and producer Juanito has cemented himself as one of the fastest rising underground artists on the globe, thanks to his top quality records and attention to detail. Discovered by Roger Sanchez, Juanito's records have been destroying dance-floors all around the word with releases on renowned labels such as: Stereo Productions, Stealth, Sanity, Witty Tunes and SK Supreme – it's no wonder he has been gaining regular support from heavyweight DJs such as: Marco Carola, Roger Sanchez, David Penn, Stefano Noferini, Dale Howard and Joeski to name a few.
Not only has he been gaining vast amounts of support worldwide, but he's also been touring extensively around Europe, playing some of the biggest clubs in: Ibiza, London, Amsterdam, Barcelona, Lyon and Montpellier, as well as his hometown Grenoble.
Next to be added to Juanito's impressive release catalogue is the highly infectious two-track EP 'Get The Vibe / Up For You'. Full of deep bass-lines, groovy drums, perfectly executed FX's, catchy synths and soulful vocals, 'Up For You' and 'Get The Vibe' have everything you could possibly want in a Tech House record – making these two masterpieces a must for any DJ's record collection.
'Get The Vibe / Up For You' marks Juanito's return to Vamos Music, a label he knows only too well. Having previously released successful projects such as: 'Line C', 'Los Montes', 'Touch' and 'La Cuentes' on the imprint, it was natural for Juanito and Vamos Music to team up once again for the release of the EP. Boasting an impressive roster that includes heavyweight names like: Luca Debonaire, Federico Scavo, Dave Rose, Jason Chance, Alex Kenji and Chris Montana, Vamos Music is seeking to make 2016 a memorable year, with Juanito's return.
Available on Beatport
http://pro.beatport.com/release/get-the-vibe-up-for-you/1737076
Juanito Online
http://juanitomusic.com
https://www.facebook.com/juanito.officiel
https://twitter.com/juanito_musique
https://soundcloud.com/juanito_musique
https://www.instagram.com/juanito_musique
Vamos Music Online
https://www.facebook.com/vamosmusicofficial
https://twitter.com/vamosmusic
https://soundcloud.com/vamos-music
https://www.youtube.com/user/vamosmusicofficial