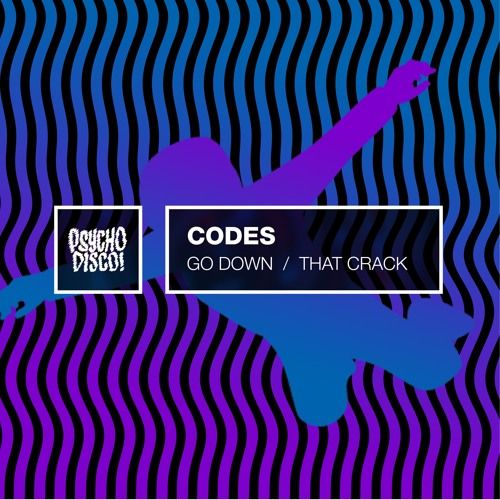 Codes - Go Down / That Crack
Psycho Disco! veteran DJ / Producer Codes has already kicked off 2018 with a number of career highlights in the first few months of the year. Kicking off with a stacked remix EP of his viral release on Psycho Disco!, 2017's 'Bumps & Boom Bapps' EP,' the Brooklyn artist recruited renowned producers Craze, Golf Clap, Stanger, Aylen, Grensta, Smalltown DJs, Devon James & Will OB, CLB, Aylen, Karuva to rework his singles on a seven-track project that dropped in February of this year. In addition, Codes was honored with a position on Billboard's "Ones To Watch" in the same month, and is now nominated for DJ Mag's coveted "Break Through Artist Of The Year" award in this year's addition of DJ Mag's Best of North America.
On the heels of all this, Codes is now back again with his Psycho Disco! cohorts with yet another brand new EP titled 'Go Down / That Crack.' Out now, the two-track EP sees Codes take his penchant for house music to new heights on the infectious double header. For "That Crack," fans are treated to a bit of a new direction from the producer on a late-night deep house cut that fuses elements of Chicago house and rhythmic funk. On "Go Down," classic house purveyors will find a new gem to add to their collection on the punchy single that features a myriad of elements ranging from spliced in and distorted vocal samples, chaotic synth break downs, and a relentless percussion line ideal for two-stepping. For those familiar with Codes' viral 'Bumps & Boom Bapps' EP that was heavily supported by artists including Anna Lunoe and Martin Garrix, "Go Down" will provide a bit sonic nostalgia thanks to the similar sound of the single.