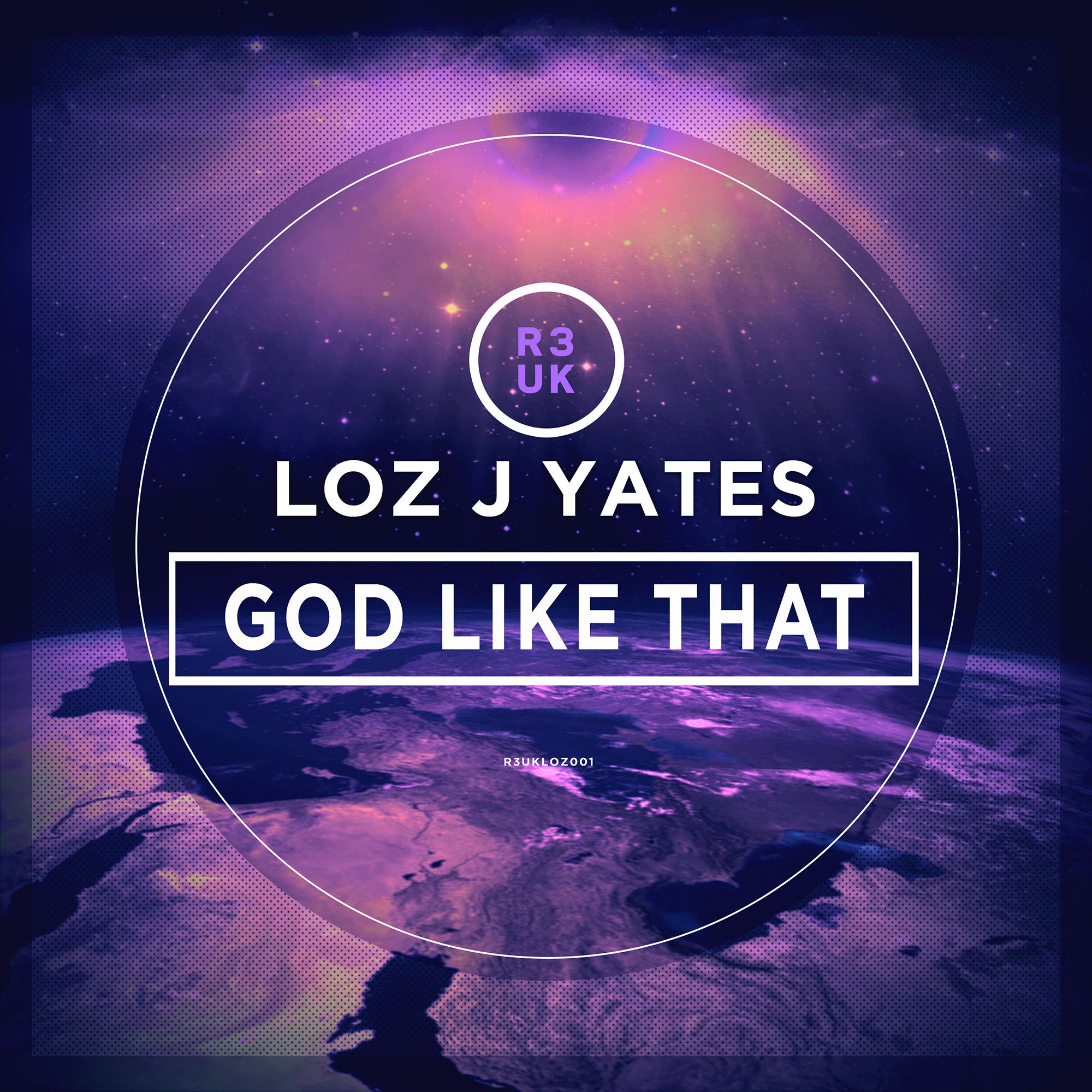 Loz J Yates - God Like That Album
Love Vibration Nation underground sub label R3UK presents Loz J Yates God Like That Album. Yates is coming off highly acclaimed remixes for The CoCreators and Coqui Selection. Now he brings a full length debut album entitled God Like That, mixture of Techno and Tech that fill the heart and sub woofer alike. In the works since Feb, This album does not disappoint and is sure to be a go to weapon of choice to move the dance floor this summer! The Underground has a new sound-God Like That!
1. Down on My Knees (Original Mix)
If you don't like to sweat then this isn't for you. Yates expertly layers techno elements with traditional house accents and 3 different vocal lines around twisted atmospheric elements for a white knuckled thrill ride!
2. Down With The Underground (The CoCreators Fortress of Solitude mix)
LVN label bosses knock this remix out of the park keep with their Fortress of Solitude remix of Down With The Underground. The track opens with some brown feedback sounds over a super chunky Kick drum then continues on to a surprising layer of Piano and guitar over a wicked bass line. Original and reflective tones make the track feel like its actually breathing-like its alive. 2 choruses with dope rap lyrics bust open to left field sounds and Huge orchestral swells then slam seamlessly back into the beat when the rap verse is done. This one breaks the rules and will bust the speakers too. Originality and Bass Line make it a winner!
3. God Like That (Original Mix)
Techno!!!!!!!! Traditional Techno driver that is sure to be a festival monster and favorite this summer around the globe. Massive Beats with a hyped up preacher vocal telling stories like "Sometimes I Use the devil to deliver my mail Cause I'm God Like That!" Unforgettable vocal and Dope Production bring the message home for this massive tune!
4. Living Witness (Original Mix)
Tech House percussion dances on a bass line that swells up like a tsuami throughout complimented by menacing synths and a dope soulful preacher vocal. Breakdown is massive with a favorite vocal "Talk To Me Somebody If You Can!"
5. Down With The Underground (Original Mix)
Throwback to classic rave music without apologies. Yates runs classic rave keys and Frankie Bones style breaks and bass with expertise with the killer hook "Are You Down With The Underground?!" as the cherry on top of this one. Dirty Fun Throwback.
6. I Want You (Original Mix)
Yates closes the album with a dope bass line and synth combo track that is the perfect finish to the album as the warm down track after the full album journey. "The track was made as a thank you to all who listened to the entire album and took the journey with me."
https://www.facebook.com/OfficialLoveVibrationNationMusic
http://lovevibrationnation.com
https://www.instagram.com/lovevibrationnation/