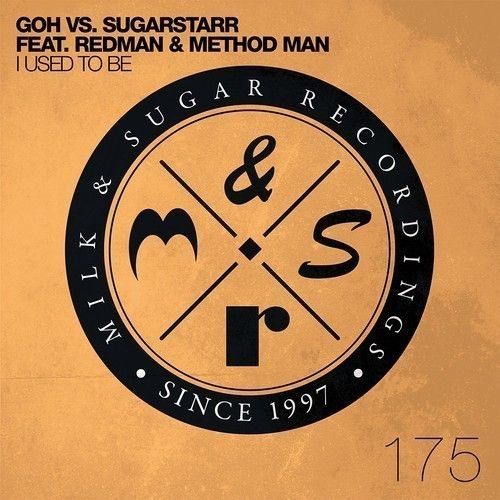 GOH vs. Sugarstarr feat. Redman & Method Man – I Used To Be (Kolombo Remix)
'I Used To Be' is a one-off collaboration between legendary US rappers Redman and Method Man, German DJ collective GOH and Sugarstarr, one half of DJ duo Syke'n'Sugarstarr.

It's not the kind of release you'd expect from the Eastcoast hip-hop stars – A mellow and funk driven house tune, loaded with a female vocal-hook sampling Aretha Franklin classic 'One Step Ahead'. But it works. And with Redman and Method Man's distinctive raps it has the potential to become one of this summer's biggest tunes.

The idea for 'I Used to Be' began in 2013 when GOH, (Gorillaz On Haze) headed up by German DJs Slick, Tam-R, Giulio, and studio wizard Mauro Mondello approached the rappers with their idea to create a fusion track of house and hip-hop. Redman and Method Man agreed, and hit the studio, laying down their verses to GOH's track. With Redman and Method Man's work done, GOH got in touch with Sugarstarr, one half of Syke'n'Sugarstarr, known for hits like "Ticket 2 Ride", "No Love Lost" and "Are You Watching." He recognized the potential in what they wanted to do and agreed to work on the track. Finally "I Used To Be" was born.

With no real need for introduction, Redman's background is pure hip-hop history. He found success with years spent with Def Squad and the legendary Wu Tang Clan. In the mid 90s Red was signed to Def Jam Records, along with his partner in crime – Method Man. Both were sharing stages and the studio with the likes of Tupac Shakur, and The Notorious B.I.G, and were featured on world-class records with everyone from Missy Elliott, Naughty By Nature, Cypress Hill, EPMD, LL Cool J. plus many many more.

'I Used To Be' is now signed to Milk & Sugar Recordings, an authentic source when it comes to releasing quality house music. The release also comes with a killer remix package courtesy of Kolombo, Dry & Bolinger, Gramophonedzie, Rene Amesz, Heinrich Matis & Jules Heffner.

'I Used To Be' out August 8 on Milk & Sugar.