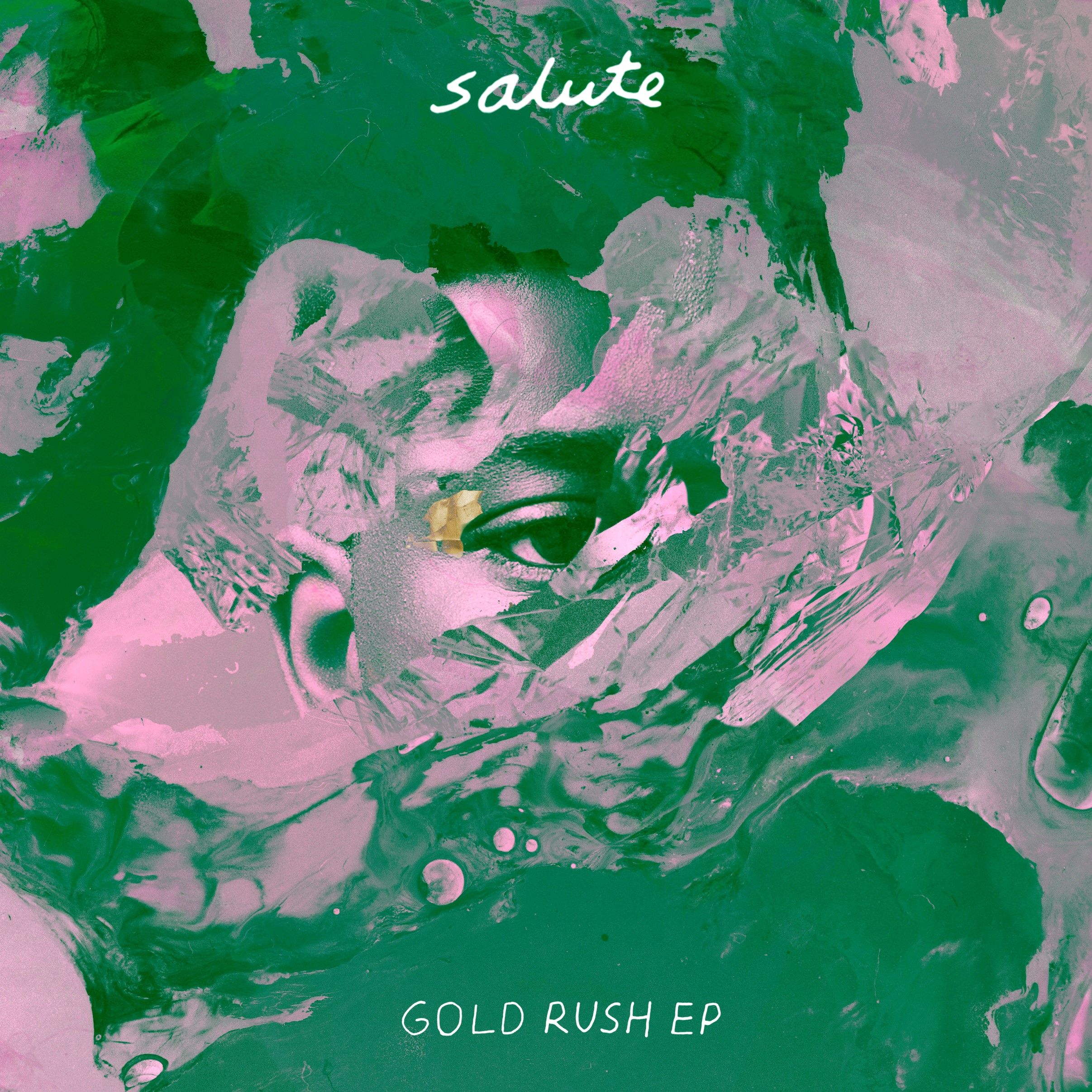 salute - Gold Rush
Hailing from Brighton by way of Vienna and aged only 19, vastly talented breakthrough artist salute draws on a plethora of musical influences and the talents of highly acclaimed vocalist Abra for his breakthrough EP 'Gold Rush'

Every bit as luxe as its title denotes, 'Gold Rush' is a demonstration of end-to-end sonic opulence. Peppered with sultry hypnotic, soulful and at times dramatic vocals, captivating basslines and inspired synth crescendos – This EP provides the perfect platform for salute to showcase his talents in high end electronic production. At only 19, salute has already spent several years building a reputation as a technically adept producer, showing strong promise far beyond his relative youth.

Following the recent release of critically acclaimed singles 'Castle (Magic)' and 'VXV (Way You Do)' salute has fast become one of the 2015's biggest breakthrough acts, further cementing himself as an artist to sit up and take note of and commanding the attention of BBC radio tastemakers Huw Stephens and Phil Taggart, who both championed the release.

Compiling five productions of genre blurring electronica, the EP opens with the dulcet piano tones of inaugural track 'Tank'. The beat breaks out into an atmospheric, grime infused roller with enrapturing instrumentals and strong, hard-hitting bass lines. The vibe is kept deep and distinctly underground throughout with the help of fierce snares and dominating horns, which set the tone for the following four tracks.

'Diamond (Gold Rush)' rolls in next and after a dramatic intro, drops the first of the record's intricate vocals. The verses dance effortlessly over salute's high claps, wavey synths and at times near acidic bassline. 'Diamond (Gold Rush)' presents highly polished production techniques against immaculate song structure for an enticing sonic journey.

'Colourblind' introduces the vocals of sultry darkwave duchess Abra, who's been making waves on both sides of the Atlantic with her bass-heavy releases through ultra current imprint Awful Records. This is the first time the Atlanta born singer has put her voice to wax since the release of her highly praised mini-album 'Rose' and immediately lives up to expectation. Her seductive vocal typifies the cross-genre production styles seen throughout the EP – delicate enough to lure the listener in with gentle vocal loops, yet strong enough to come through the harder choruses and synth interchanges. The beat itself further showcases salute's attentive use of gritty bass lines and ethereal synths; sounds that would otherwise juxtaposition themselves slot together effortlessly throughout 'Colourblind's buoyant rhythm.

The EP is rounded off with the highly atmospheric tones of 'Vice'. Meandering from deeply rolling drumbeats to submerged synth patterns, salute once again creates a masterpiece of contrasting sounds that fluently glide side by side throughout the EP's climatic final track.
Support from Phil Taggart:
"It's like salute shrunk himself, got in to my head, found all my favorite sounds and put them together on one record. And that old skool sounding synth top line is a work of sheer unbridled genius. A little bit of instrumental Grime on this, some Breaks on it, a healthy bit of 4×4 – this producer is someone to go and follow on Twitter, Facebook, Instagram, whatever because when he drops new music you want to be part of it"

Live Dates:
• 11.11.15 – DJ Set supporting TALA @ICA, London
• 19.11.15 – Dime Club @ Green Door Store, Brighton
• 10.12.15 – Dime Club @ Green Door Store, Brighton