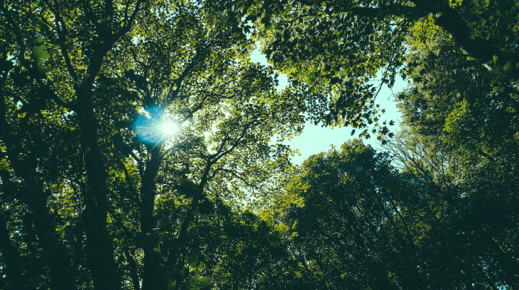 Gottwood Announce Creative Partners For 2016
As well as an incredible music line-up, Gottwood have continued to develop the non-musical elements of their festival over the years, providing festival goers with a fully immersive experience from the moment they enter the mystical Welsh woodland.
Amongst the arts and creative programme, Gottwood welcome Behind This Wall – a collective of friends who have been putting on parties, playing records, flipping burgers, making drinks and curating film screenings to great for the last four years. Focussing on high quality ingredients, setting, music and films, with residencies at Plastic People and the Pickle Factory, the BTW crew will be building a unique woodland cinema and restaurant in the heat of the Gottwood forest.
Cinema content will be curated by Behind This Wall and feature screenings from Future Shorts, the world's first ever global pop-up film festival and distribution label, who curate independent short films from around the world and Resident Advisor who will be showing films from their RA Films catalogue.
Hamburg based artist and analogue synth music lover Katja Ruge will also be on board this year, bringing the first Art Gallery to the Gottwood forest. In 2010 Katja started her Party Series "Kann denn Liebe Synthie sein?" in Hamburg, the nights were soon connected to photo series that Katja did for leading dance magazine Groove. Photos of iconic Synthesizers such as Minimoog, Korg MS-20 and Roland CR-78 are already a classic, it's this exhibition that will be making an appearance on a super sized level at the festival.
Pushing stage designs forward, Gottwood have commissioned custom work from both Rupert Newman and the Be Like Other People collective. Rupert has been pushing the boundaries of large scale projection mapping across the UK and Europe for a number of years now and Be Like Other People have been making waves in the London art scene with their abstract 3D mapping techniques. Expect evolving landscapes of light across the site and stages in 2016.
The tight knit LAZERDOME collective, which includes members of the Turner Prize winning design crew Assemble, will be returning for 2016. The LAZERDOME will be one of the main stages this year – expect a dark and immersive laser filled room in a visual and auditory celebration of all things left-field.
Embarking on another new territory this year, Gottwood are working with forward thinking, UK based, audiovisual performance, 3D animation, digital design, projection mapping and algorithmic art agency Derelicht, to deliver a number of live, performance based, visual installations. With their mission status being that of 'musical integrity, sensory exploration and promotion of the electronic arts' and with recent commissions for Creators Project, Maribou State, Berlin Atonal, MiRA Festival, Seekae, Boiler Room and NTS, there's no better team to bring the woods to light.
Street Art has always played a big part in the Gottwood live canvas, and this year the Festival are pushing things forward and focusing a number of large scale commissions with a variety of artists. Lilly, a freelance graphic designer and illustrator from London will be putting together a huge thought provoking mural running through the forest, Mikey Brain, the Birmingham based artist who has recently exhibited across the UK and in Ibiza will return with more live abstract painting, and Greg Harris aka I Am Space Dog will be back for another large lakeside street art commission.
Ruf Dug is a good friend of Gottwood, and also very close to the hearts of Stamp The Wax, the festivals new media partners and programmer curators. Ruff Kutz (Ruffy's label), STW and Gottwood will this year are creating a new space based around the principles of the Waynes World garage – expect full stage set production, Moog product showcases, daytime interviews, 80's gaming sessions and evening house parties, with take overs from Ruf Kutz, Stamp The Wax and Dream Catalogue.
"We are really excited this year to be bringing on board so many new artists and creative concepts – we are aiming to focus as much on the way it looks as the way it sounds"
Tom Elkington, Festival Director.
In a promise to preserve the festival's roots, the Gottwood team are welcoming a close knit family of only 5,000 revellers to share this special weekend with them. Final tier weekend tickets are available now from: www.residentadvisor.net/gottwood