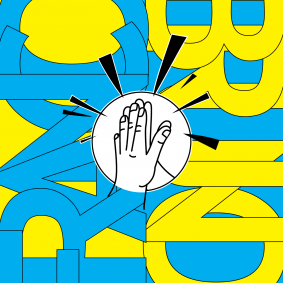 Franco & Bruno - Grazie e arrivederci EP
Franco Agario & Bruno Belissimo are a new act who hit the ground running with this fantastic debut EP on Partyfine, the label run by Yuksek since 2013. As well as two collaborative solo tracks, both artists also remix one of the tracks each to great effect.
The pair pride themselves in having some fantastic disco credentials as well as a fine grasp of their studio machinery. Their authentic, timeless sounds are fully formed and mature in both execution and ideas.
Opener 'Arrivederci' is a brilliantly flabby and slow motion but drawn out disco epic. It has wobbling drums and hooky little percussive patterns with expansive synths taking you to the stars. It's deep and cosmic and one to bring subtle joy to the floor. The excellent 'Grazie' picks up the pace with huge, warm kicks driving it along. Here the bassline is busy and knotted, the pixelated chords have an astral feel and there is a really uplifting sense of mood throughout.
Then comes the Frank Agario remix. His vital version of 'Arrivederci' is busy thanks to the arpeggiated chords that dance about the mix as a heavy bassline drills deep. It's rooted to the floor yet reaching for the skies at the same time and offers plenty of fresh disco perspective. Closing out a stellar EP is the Bruno Belissimo remix of 'Grazie.' It's a real tease, with rump wiggling bass and more perfectly programmed chords jumping about the scales as pumping drums bring the pressure. It explodes into a hands in the air moment at the mid-point and is sure to get a huge reaction.
These are four fantastically innovative new disco tracks from one of the most exciting new acts in the game.
Tracklist:
1. Arrivederci
2. Grazie
3. Arrivederci (Frank Agrario remix)
4. Grazie (Bruno Belissimo remix)