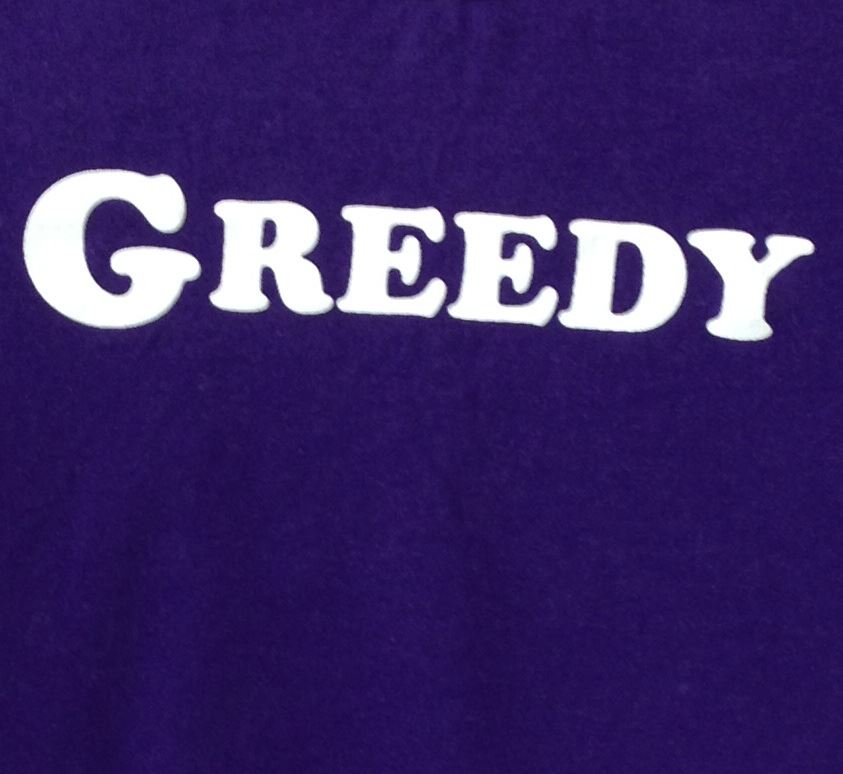 Greedy: Loud and Proud! Official bisexual Pride afterparty.
Club night/dance/drinks for bisexual people
Greedy June is Loud and Proud!
Saturday 29th June is London Pride and
Greedy London is the
official bisexual afterparty.
From 9 til 2 our DJ will be blasting out
rock and pop power anthems
to get us in the mood;
this is the day for being proud to be the many and varied versions of bi and queer that we are.
Rock out with the friendliest, most diverse crowd of queer folks in all of gay-land.
Let's paint the town purple!
Queers, trans*, curious, flexible, furious, friends & allied folk all very welcome.
Greedy was conceived as a
club night for bi people,
however they identify, whether as bisexual, pansexual, queer, hetero/homo-flexible, fluid or
"just myself – I don't need a label".
Greedy is not a swingers event or a sex club. It is a club night like any other.
The night is designed for bi people, but of course we will not have a sexuality quiz on the door.
Anyone of any gender or sexuality is welcome to Greedy,
just bear in mind that you may have people from a variety of genders chatting you up,
so come prepared with your polite "no thank yous".
Also, you might have to keep coming out as not bi. Sorry about that!