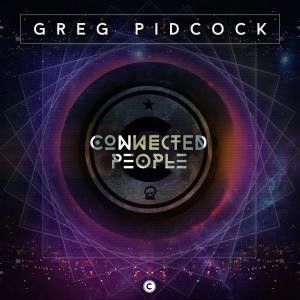 Greg Pidcock – Connected People
Yet another hugely promising young artist – Greg Pidcock – joins the expanding Culprit clan with an accomplished release.
"Connected People" is Greg Pidcock's Culprit debut, but he has for many years been connected to the label's core group of artists, such as Droog and Lee Foss.
It was Foss who has brought Pidcock's self-assured first release, "Blame Game", to global attention via his Hot Creations imprint last year.
'Connected People' is Pidcock's follow-up to the well-received 'Blame Game' and is tailor-made for Culprit's sonic sensibility.
The lead track is a slice of warm analog euphoria-inducing house, building with subtle synth arpeggios, melodic bass and spoken word bits.
'Rock is Higher' is dubby deep house with the heady mix of old school atmosphere and nu school melodic flourishes, made for hot summer afternoons or proper beach afterparties.
For remixes, Greg recruited a pair of cohorts, old and new. Tone Depth, a Bedrock and Suara mainstay, adds tension and heavier percussion to the title track, eventually unleashing a striking melody of his own. The up-and-comer m.O.N.R.O.E. takes 'Rock is Higher' for a smooth ride, creating his own deep groove while retaining the original's wistfulness. DJ Le Roi adds a bit of a playful thump and energy to his version, certain to work the dancefloor.