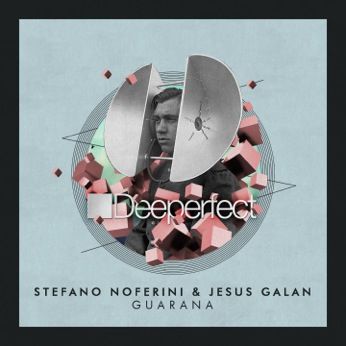 Stefano Noferini & Jesus Galan - Guarana
Italian label, Deeperfect demonstrates once again how a two track release can contain all the elements that made it into one of the world's leading electronic music labels, and who better to round of 2015 than label boss himself, Stefano Noferini. Collaborating with Jesus Galan, 'Guarana' hits all the right spots with it's Brazilian beats, incredible percussions and powerful kick drums, adding the flavour with those world famous Guarana vocals.
On remix duties, Emery Warman takes the energetic original to deeper, yet melodic interpretations. A carefully selected mixture of elements from the original and an emphasis of minimal grooves.
Having been a pivotal force in Italy's burgeoning house scene, Stefano still holds his title as one of the nations most respected DJs and producers – a firm favourite in the Beatport charts, securing #1 positions in pretty much every genre, Stefano and his infectious rhythms have created a huge mark across the globe with 2016 being an even bigger year with collaborations and a US tour this month.
Deep, Tech, Perfect.
https://soundcloud.com/deeperfect-records
https://www.facebook.com/deeperfect
http://deeperfect.com/