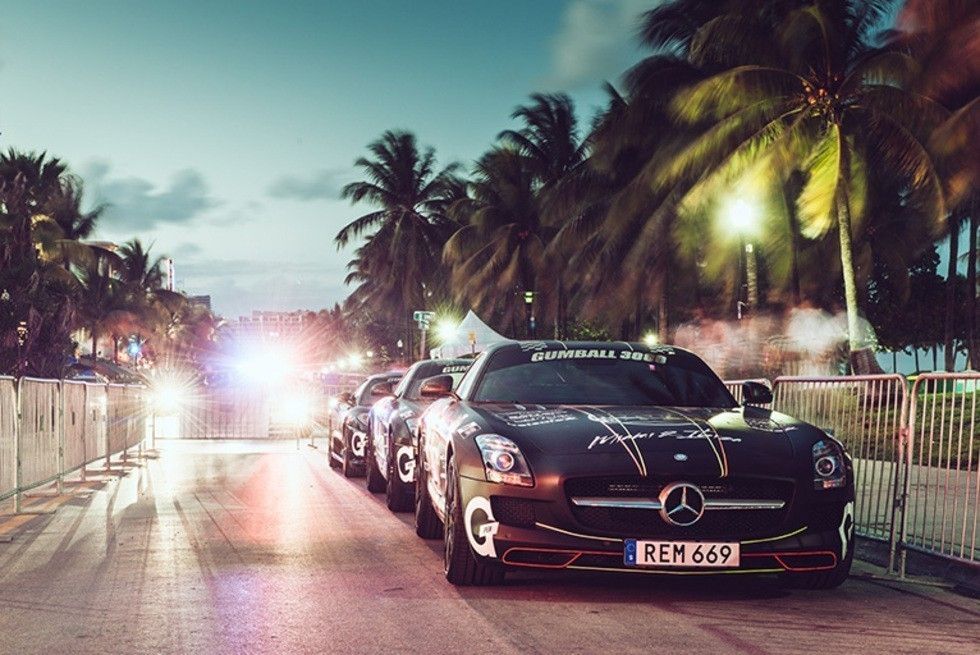 Gumball Rally 3000 Miami 2 Ibiza rolls into town…
Well the day is nearly here where Ibiza welcomes to its shores the most prestigious and high profile Car Rally in the world. The Gumball 3000 rolls into port this Wednesday 11th. Over 120 of the worlds finest super cars driven by a huge list of celebrities and royalty arrive in-style and will be lined up in the port for an incredible car showcase event. Combine that with a full show finale headlined by Deadmau5 and its a date you really don't want to miss! Speaking on behalf of Gumball in Ibiza Ricardo Porteus says: " Wednesday night at the port is going to be spectacular, Ibiza is about witness the real Gumball finale including a full half pipe show by Tony Hawk the skateboarding legend, with a soundtrack provided by Deadmau5, the best super cars in the world, mega yachts in attendance for the Rally's arrival and a ton of celebrities it's a truly unique event 'Gumball' style.
It starts at 6pm until 11pm. This is a one off show in Ibiza and it's perfect for all the family! See you there!
Wednesday 11th Night Gumball continues from 1am – late at Aoki's Play House in Pacha.
Thursday 12th the 'Official Gumball Pool Party' from 5pm – midnight at Destino.
– Wednesday 11th 6-11pm
– Free for all
– Carrer Andenes Ibiza Port.
– Families welcome
– Highlights: 120+ Supercars, Tony Hawk skate board Half Pipe Ramp Show, Deadmau5 Live, Major celebrity appearances, Free for all the family.