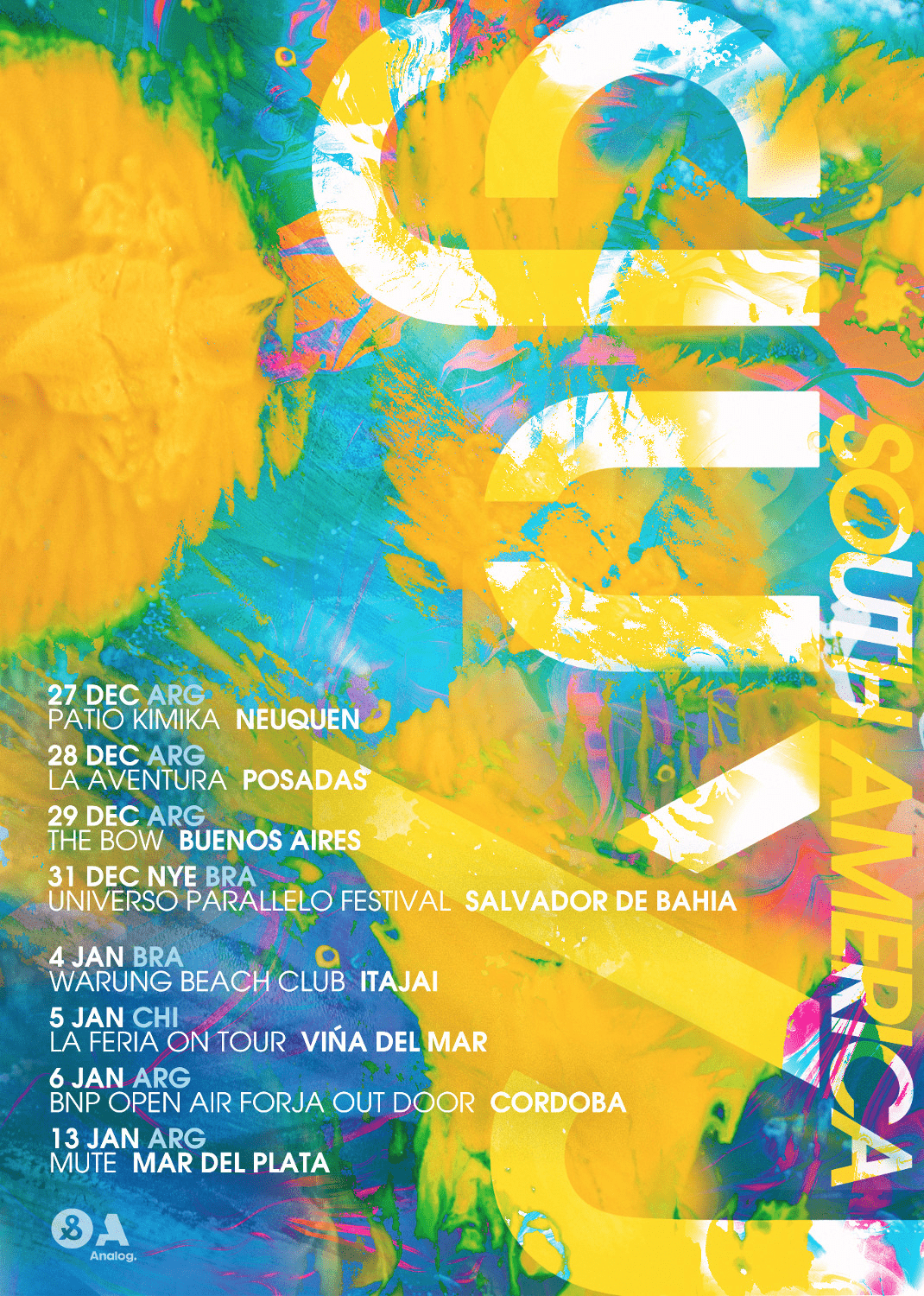 Guy J announces South America tour
From sold out Amsterdam Dance Event parties to launching a new record label, 2017 was non-stop for Guy J. Now the soft-spoken Israeli star is heading to South America for eight shows to ring in the new year.
"South America is very special place for me," Guy says. His tour begins 27 December in Argentina, where he touches down at Kimika, BPM Club and The Bow. New Year's Eve will see Guy spin out the year in style at Universo Parallelo Festival in Brazil.
Warung Beach Club, one of the world's most beautiful beach clubs, hosts Guy's first gig of 2018. From there he will join forces with the legendary John Digweed for three dates, culminating with Mute at the 10,000-plus capacity Mar del Plata, Argentina.
"I've played to some amazing crowds in Buenos Aires," says Guy. "And I've had some fantastic gigs at Warung. I cannot wait to get back to the South!"
It is the perfect way to end a year of highlights. Guy was busier than ever in 2017, with a sold-out Lost & Found label showcase at the ADE, remixes for the likes of Way Out West, and the launch of his new "non-4/4" electronic imprint, Armadillo Records.
But for Guy, it's not work when you're doing what you love. His tireless delight in all things house and techno is the fuel that keeps him burning up DJ booths around the world. He's already planning Lost & Found showcases across the globe in 2018 (look out Amsterdam, Budapest, London, Toronto, India…). And there will be more music, always. Keep your ears open for new releases and remixes including a Clarian remix on Balance Music, two remixes for Eitan Reiter, and one for Monkey Safari. Meantime, see you on the dancefloor.
Guy J South America Tour
2017
27.12. Kimika, Neuquen, Argentina
28.12. BPM Club (La Aventura), Posadas, Argentina
29.12. The Bow, Buenos Aires, Argentina
31.12. Universo Parallelo Festival, Salvador de Bahia, Brasil (NYE)
2018
04.01. Warung Beach Club, Itajai, Brasil
05.01. La Feria on Tour, Viña del Mar, Chile
06.01. Bnp Open Air, Forja Out Door, Cordoba, Argentina
13.01. Mute, Mar del Plata, Argentina