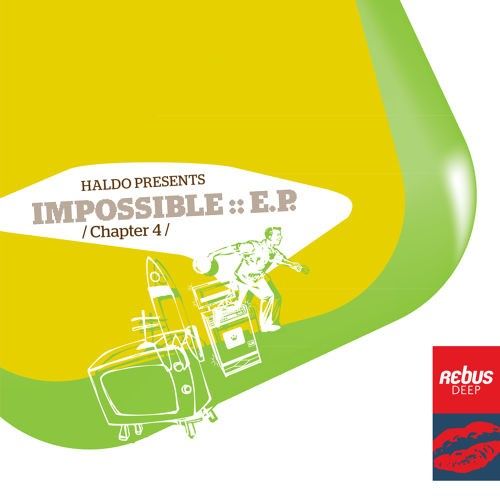 Haldo presents Impossible EP, Chapter 4
The Impossible series of EPs is a place for artists and producers in the Proceed and Rebus Records families to stretch out a bit and try some new sounds. If a track doesn't quite sonically fit on an artist's EP on those labels but still has the quality and dance floor appeal that demands to be heard then this is the place for it. The Impossible EP, Chapter 4 solidifies the series as a fixture, once again gathering five tracks from some shining Italian producers for another showcase on the Rebus Records sub-label, named after popular nightclub of the same name.
Proceed's proprietor, DJ / producer Haldo (who has also released cuts through Transport Recordings, Conya, and Adaptation Music), re-touches a silky-smooth, low-slung groove by fellow Rebus club resident Giuseppe Mancuso on "I'm Back", guiding the producer towards his first introduction to the label side of the club and proving disco never dies. In completely different form and showcasing another lush sound, Haldo's original "Sleepin' Travel" features a squelchy, full-bodied bass line with deep combinations of piano stabs and revolving synth crescendos. Continuing the bass's theme, Italian veteran Fabrizio Marra (Musoul, Liberate) turns in a storming diva house number titled "Lola" that captures the glamor of a NY ballroom with the edginess of a warehouse. Proceed and Rebus label regular DJ E-Ro then creates a spacious and dubby late night atmosphere for "My Friend", where infectious hand percussion, dramatic strings, and vocals urge for the dancing to never end. Another name familiar to both imprints, Odo Makes A Smile, delivers in similar fashion on "Flashback To The Past", but this time with more urgency packed into a techno format and featuring an arpeggiated, Italo-style melodic breakdown.
Taken together, the release proves that the Impossible series' charm has yet to wear off.