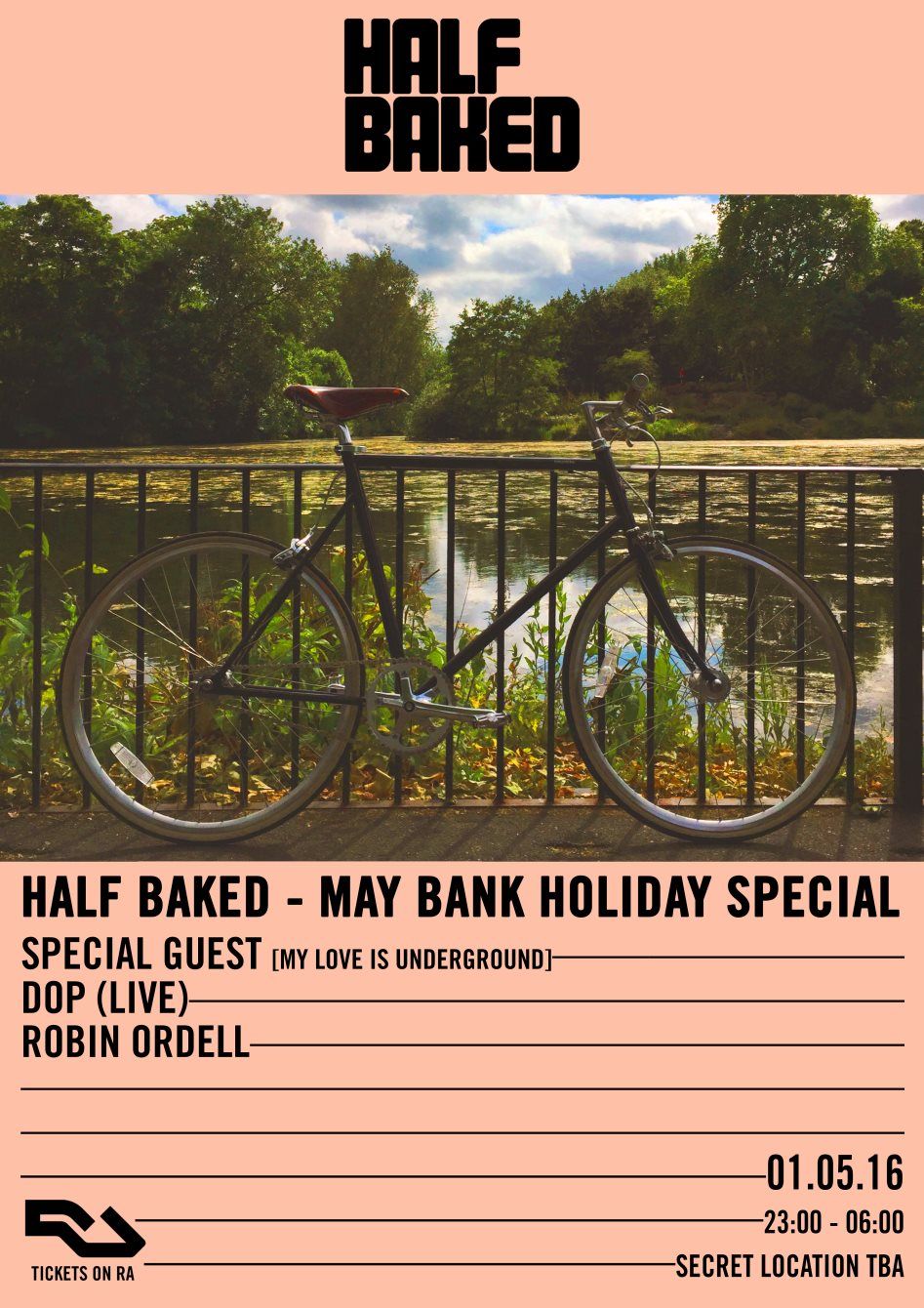 Half Baked Tropical Summer Opening Party
A May Bank Holiday party is something of a tradition for us.
Our headliner will be announced on the 17th April, so we'll leave you to make your guesses about who that is but we can promise you, they're big! In the meantime the rest of the lineup that we have already announced should get your mouths watering. French trio dOP return with their live set which as you all will know if you've seen them before is always a lot of fun. Our dear resident Robin Ordell joins the lineup aswell, this one is going to be great!
LINE UP:
*Huge Special Guest* TBA 17/04 (My Love Is Underground)
dOP (Live)
Robin Ordell