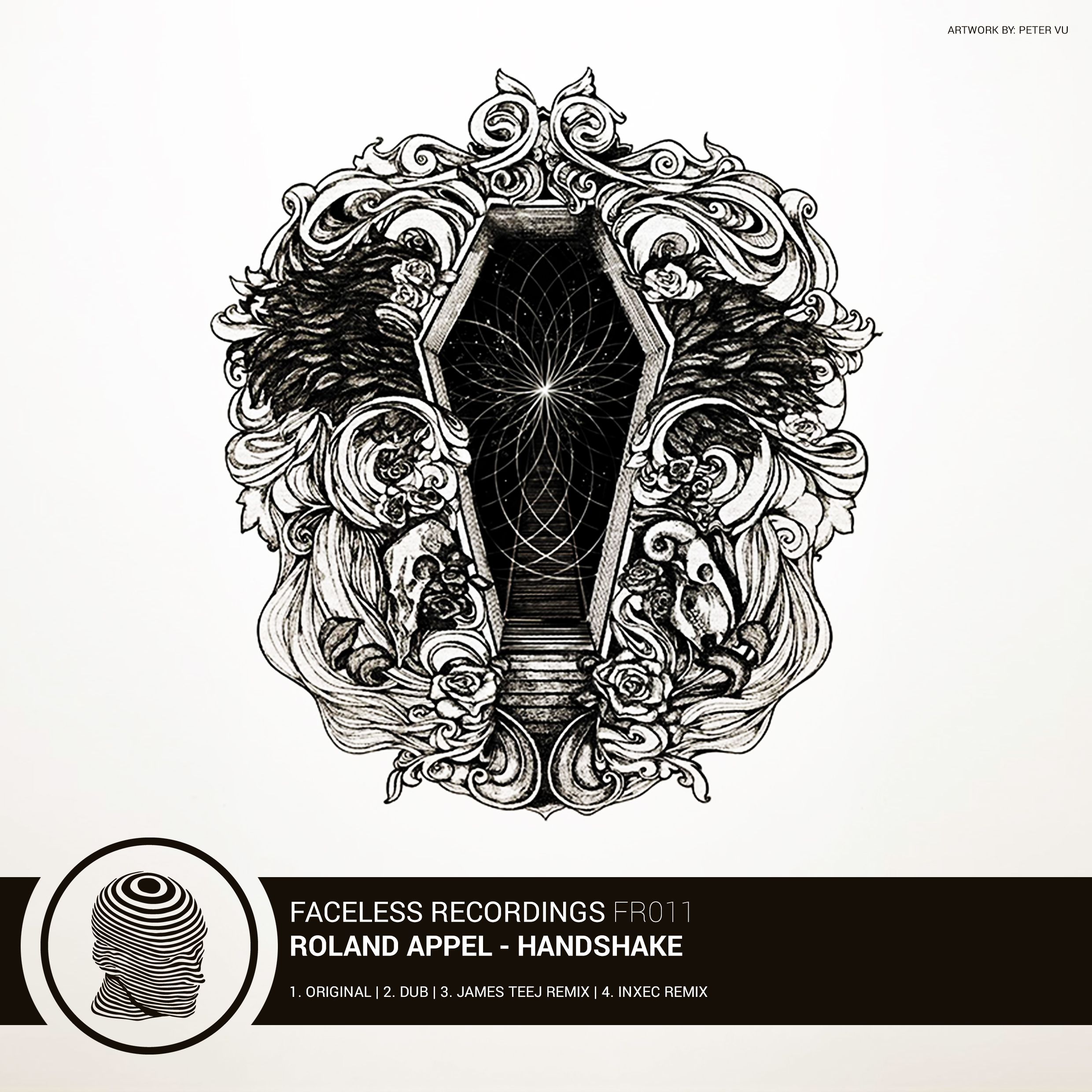 Roland Appel - Handshake EP
Faceless Recordings is back this January with a new single from Roland Appel, entitled 'Handshake' and accompanied by remixes from Inxec and James Teej.
Germany's Roland Appel has played an important part in underground electronic music for quite some time now, initially stepping onto the scene via the Trüby Trio alongside Christian Prommer and Rainer Truby on Compost. Further solo material has come courtesy of Sonar Kollektiv, Aus Music and Poker Flat since then, which stands as a telling sign of the high quality material Appel produces.
Here we see Roland push on with a new single for the fledgling Faceless Recordings imprint, opening with the original mix of title track 'Handshake', a typically smooth and jazz-infused composition from Appel fusing organic rhythms and hooky bass grooves with blossoming synth melodies and expansive vocal lines. A 'Dub' mix is offered up to follow, as the name would suggest providing a more reduced and hypnotic take on things.
Opening the latter half of the package My Favorite Robot's James Teej delivers his 'Gamma Shake' rework of 'Handshake', laying down raw drums, swelling resonant synth lines and processed snippets of the original to create a mesmeric and unique interpretation. Lastly to complete the package is a remix from Inxec, who drops the tempo and lays the focus on bumpy bass hits, slow-blooming atmospherics and looped vocal murmurs.
Roland Appel's 'Handshake' is out on Faceless Recordings 25th January 2015
Tracklist
1. Handshake
2. Handshake (Dub)
3. Handshake (James Teej's Gamma Shake)
4. Handshake (Inxec Remix)