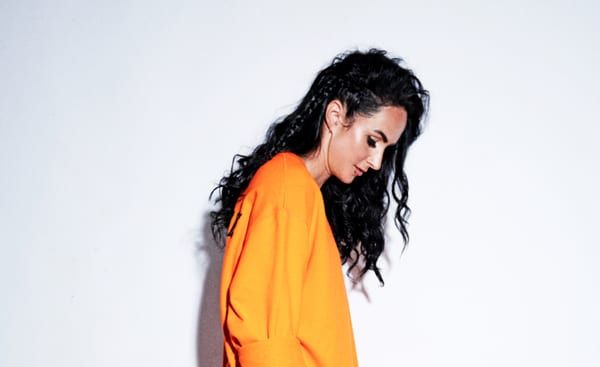 Hannah Wants Announces New Label Etiquette and Launch Party
Launching Autumn 2018, Etiquette is a brand new label from Hannah's Wants, set to release music from Hannah herself alongside a carefully curated crew of both established and up-and-coming artists.

Etiquette's music policy will run under the umbrella of house and bass – championing bass-influenced sub-genres of house music as well as bridging the gap between the house scene and the bass world. Hannah will release 'Close To You' 12 October, with a follow up 'You Keep Comin'' dropping later in the year before releasing music from a host of other artists.

To celebrate the launch of Etiquette, Hannah will be hosting a very special party at an undisclosed location in East London on Thursday 27 September at which Hannah herself will be playing an extended set, with unannounced DJ friends and Etiquette label artists also dropping by for individual sets and B2B sessions.

"Running a record label is something I always wanted to achieve, but I'm a big believer in things rolling out at the right time. Now feels like the right time. Etiquette will not only be a platform for me to release what I believe to be my strongest music to date, it will also champion both up and coming producers as well as already established names in the game." Hannah Wants

The Etiquette launch party will run from 9pm – 2am (age restriction 21+) with an extremely limited guestlist. Anyone who wants to attend should head to https://www.ouretiquette.com to register for a place.

Over the last few years, Hannah Wants has established herself as one of the biggest names in dance music, with a BBC Radio 1 residency, huge crossover records, floor-filling club tracks and headline appearances at clubs and festivals around the world.

With a majestic career already under her belt, the launch of Etiquette signals a new facet to her enduring connection to dance music, and is yet another exciting move for one of the most consistently thrilling artists of her generation.
HANNAH WANTS SOCIALS

http://hannahwants.com
https://soundcloud.com/hannah_wants
https://www.instagram.com/hannah_wants
https://twitter.com/hannah_wants
https://www.facebook.com/hannahwantsdj