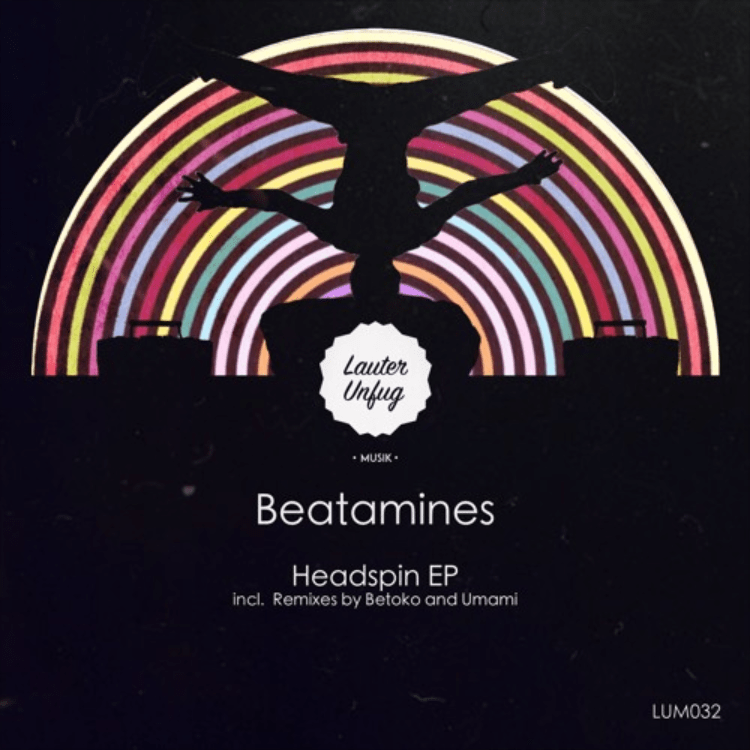 Beatamines & Jiggler - Headspin / Boomerang EP
Lauter Unfug has release number 32 in style with a bristling package featuring two originals and two killer remixes from Betoko and Umami. The original artists Beatamines on one cut and Beatamines with Jiggler on the other.
A&R Manager Pascal Augner aka Beatamines links with Stil Vor Talent's Jiggler for their first cut, Boomerang. A mid tempo, low slung tune with rattling drums. It's one to amp up the party and slowly shift gears to get things more upbeat. The remix from Umami is more driven, with strewn kicks and booming bottoms ends. It's still got real flavour. Then comes Headspin, this one is Beatamines solo and finds him in a deep and moody place with a snaking bassline, curious distant hits and clacking hats. It's filled with dark energy and promise and will see you on edge. Last of all Betoko gets more peak time with a rasping lead synth line that ripples over and over to bring some bigness to the EP. All in all its a fine release.
Beatamines & Jiggler – Headspin / Boomerang EP is avaible to pre order here:
https://www.beatport.com/release/headspin/2103727
Follow Lauter Unfug here:
https://soundcloud.com/lauter-unfug
​https://www.facebook.com/lauterunfugmusik/