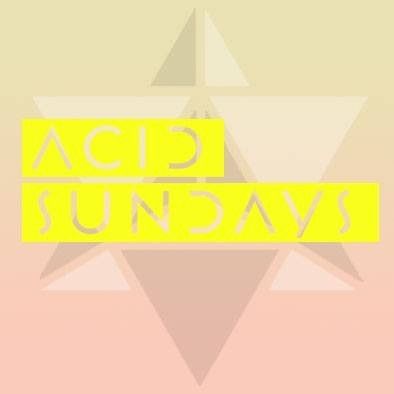 Heart Ibiza: present Acid Sundays with Acid Pauli
With the newly launched Heart Ibiza offering a range of forward-thinking club experiences that have already seen Sven Väth, Nils Frahm, Nile Rodgers and The Martinez Brothers take to the stage, their Acid Sundays residency is set to deliver the ultimate evening of expression and psychedelic sounds.

Headed by Acid Pauli – the club-orientated live set of German producer Martin Gretschmann – each evening will see him produce an advanced DJ performance, incorporating not only techno and house but a wide variety of music across genres beyond dance music. Calling out to the misfits and troublemakers, Acid Sundays aims to act as a source of inspiration for creative minds alike for an evening of madness with an eclectic selection of live bands and DJs.

With modern-day nomad Nu joining Acid Pauli for the Acid Sundays opening, further guests include Raz Ohara and Oceanvs Orientalis – a collective formation that aims to challenge the aesthetic perception in electronic music. Satori and Nico Stojan are also scheduled, with each of the residents interconnected through a special collaborative project named Feathered Sun.
The ACID SUNDAYS closing party will be on the 4th October with Voodoohop featuring Urubu Marinka & Thomash Henrik and Acid Pauli.

ACID SUNDAYS SCHEDULE:
12th July: Acid Pauli & Nu (Live)
19th July: Acid Pauli
26th July: Acid Pauli & Raz Ohara (Live)
2nd August: Acid Pauli
9th August: Acid Pauli & Oceanvs Orientalis (Live)
16th August: Acid Pauli
23rd August: Acid Pauli & Satori (Live)
30th August: Acid Pauli
6th September: Acid Pauli + Nico Stojan
13th September: Acid Pauli
20th September: Acid Pauli + Feathered Sun (Live)
27th September: Acid Pauli
4th October: Acid Pauli + Voodoohop featuring Urubu Marinka & Thomash Henrik (Live)