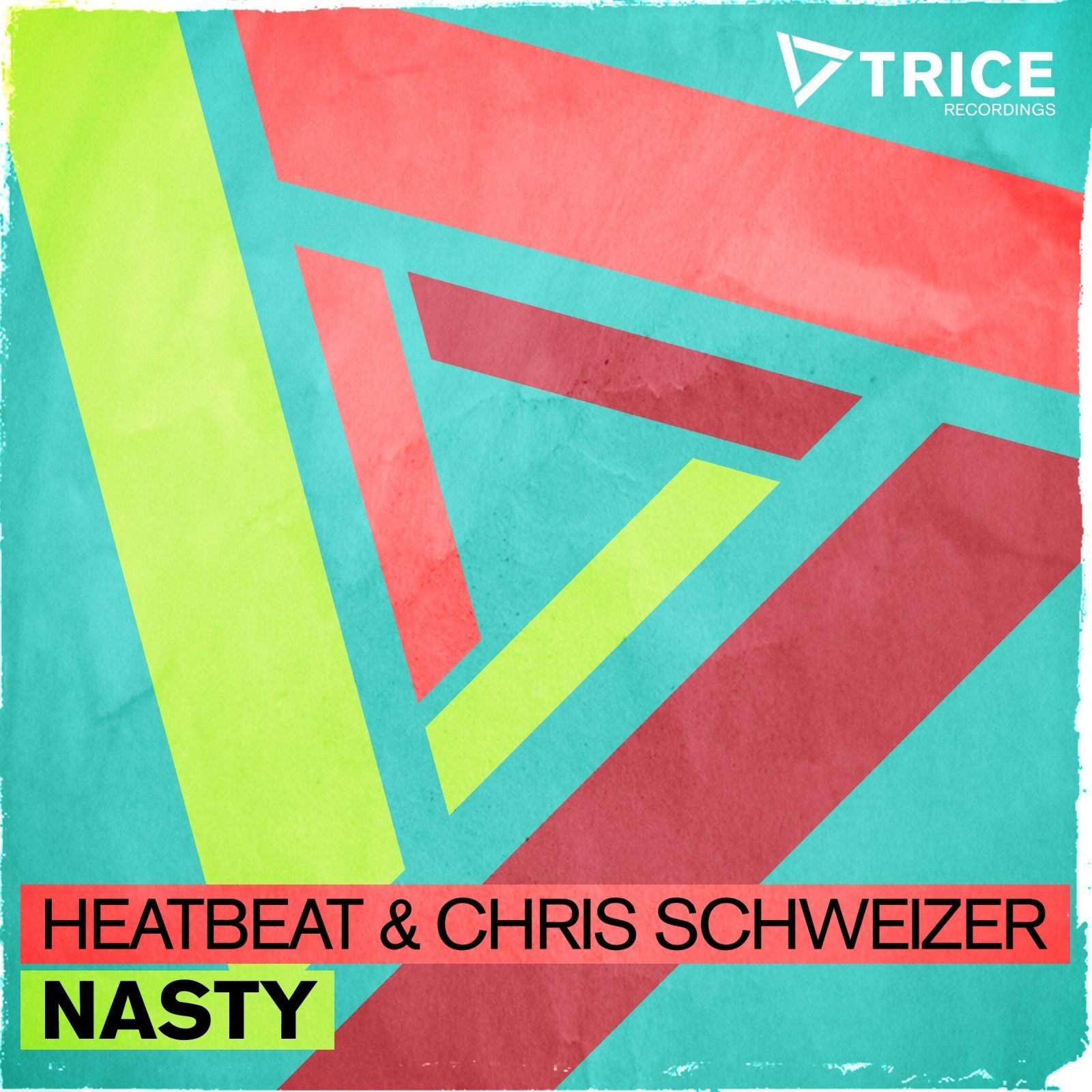 Heatbeat & Chris Schweizer – Nasty
Over the last two years Heatbeat has become a household name within the trance community with singles such as "Chow Mein," "Extra Bacon," and the unforgettable "Rocker Monster," which rocked the top of the Beatport Trance chart, and became one of last year's biggest smash hits. The Argentinean production-duo also nabbed a coveted spot on the annual DJ Mag Top 100 poll in 2012, sliding in with an impressive debut at #81.
Also no stranger to the top of the Beatport charts is fellow Argentinean import, Chris Schweizer. The 21-year-old emerged into the spotlight after assuming remix duties for some of the biggest names in the game, including Dash Berlin and Armin van Buuren. His ground-breaking sonic stylings consisting of hair-raising basslines fused with electro, house, and trance-rooted elements have given him a trademark sound that is truly his own. The bassline-extraordinaire's last three consecutive singles (The One, Reflections, and Release The Kraken) all graced the top 10 on the Beatport Trance Chart, with "Reflections" snagging the peak position at #1.
Together the Armada Music label mates have produced one of the most long-awaited collaborations of the year with "Nasty." This genre-blending record features electro energy, trancey melodies, a "wub-wub" sprinkled throughout, and a drop that is exactly what the title suggests. "Nasty" showcases Heatbeat & Chris Schweizer's ability to impeccably intermix sounds from different genres into one delectable package, ultimately proving that 'nasty' never tasted so good. The wait is almost over—"Nasty" hits Beatport September 9th!