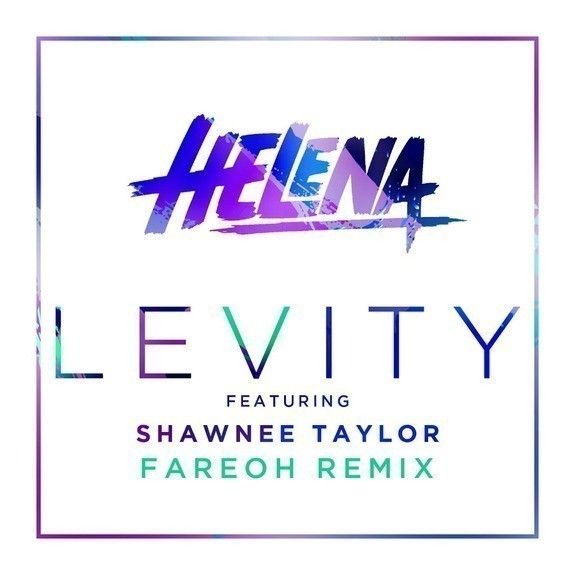 Helena – Levity (Fareoh Remix)
New York born-and-bred artist Fareoh delivers the cultivated signature sound he has developed over a blossoming career with a brilliant new remix for Helena's 'Levity'. This festival and radio driven anthem comes out Monday 28th July through Ultra Music on Beatport and iTunes for North America and through Sony Music for the rest of world (iTunes). Featuring an incredible blend of intricate and blissful production to create this flawless tune, fans can get a taste of this uplifting track before it drops with the radio edit up on Fareoh's SoundCloud page.

Having been released back in March by LA producer Helena and accompanied by rising star Shawnee Taylor who lends her effortless and rousing vocal, Fareoh steps up to the plate with a combination of progressive electro and elements of pop and rock that dials up the energy to the max. Sprinkled with chopped up and glitchy licks, a dynamic bass line and a melodic synth pattern layered beautifully against the warmest and most powerful of vocals proves that this track is a true testament of his capabilities. Setting Fareoh's flair onto Helena's euphoric track, the two perfectly compliment one another as the mixture of intensity and bliss meet an equilibrium to create this enchanting summer anthem.

After making huge waves so far in 2014 with releases including 'Run Away', 'Pandora' and 'Daydream', 'Levity' continues this stream of perfectly composed tunes and there's much more to come from this unstoppable prodigy as the year continues. Being the true musician that he is, Fareoh turns his hand expertly to a number of different styles and you can expect a mixture of exquisite slower soundscapes along with monumental club smashes to enjoy in coming months. On top of this, tour dates will be announced very soon so watch this space to get tickets to see this maestro in action.