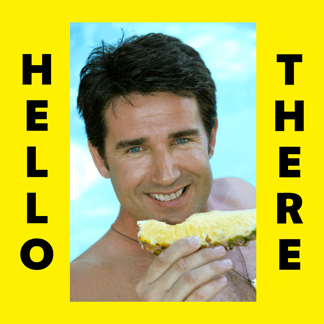 Dillon Francis ft. Yung Pinch - Hello There
Platinum-selling artist, DJ, and producer Dillon Francis today releases a new single titled "Hello There" (feat. Yung Pinch) via his own IDGAFOS record label. Following the April release of Francis' single "Say Less" (feat. G-Eazy), "Hello There" offers a softer side to the producer presenting warm, lush tropical chords and a dreamy vocal with an edgy pop appeal from Yung Pinch.
Speaking on the track, Dillon says:
"I discovered Yung Pinch while in the studio and was instantly hooked. I reached out to him on Twitter immediately to set up studio time with him and "Hello There" is the result," said Dillon Francis. "His vocals accompany the carefree feel-good vibes of the song perfectly."
The track is available today at all digital retailers and streaming services. Together, Francis and Yung Pinch have a combined 5 Million monthly listeners on Spotify alone.
Since its release in April, "Say Less" (feat. G-Eazy) has been streamed over 20 Million times. This past July, Francis released the track's official music video, which cracked the top 10 on YouTube's trending chart upon its release. Directed by Francis' longtime collaborator Tomás Whitmore, the clip was shot in Los Angeles and much like the song, chronicles a raucous night out. The video stars Francis and G-Eazy and also features a special cameo by Australian actor Luke Hemsworth.
IDGAFOS originated from Francis' 2011 song of the same name, which at the time, reflected the culmination of his signature musical productions. The term has since evolved into a rallying cry for all things Dillon Francis — his clothing line, epic live show, and now an outlet with which to release his new music. In his own words, IDGAFOS is "to be spirited and happy… to never give a fuck or shit about anything but remaining positive."
Dillon's latest offering featuring Yung Pinch evokes those exact feelings.
Listen to "Hello There" (feat. Yung Pinch)
Spotify – http://dillonfrancis.fm/HelloThereSP
Apple Music – http://dillonfrancis.fm/HelloThereAM
iTunes – http://dillonfrancis.fm/HelloThereDL
YouTube – http://dillonfrancis.fm/HelloThereYT
SoundCloud – http://dillonfrancis.fm/HelloThereSC
Google Play – http://dillonfrancis.fm/HelloThereGP