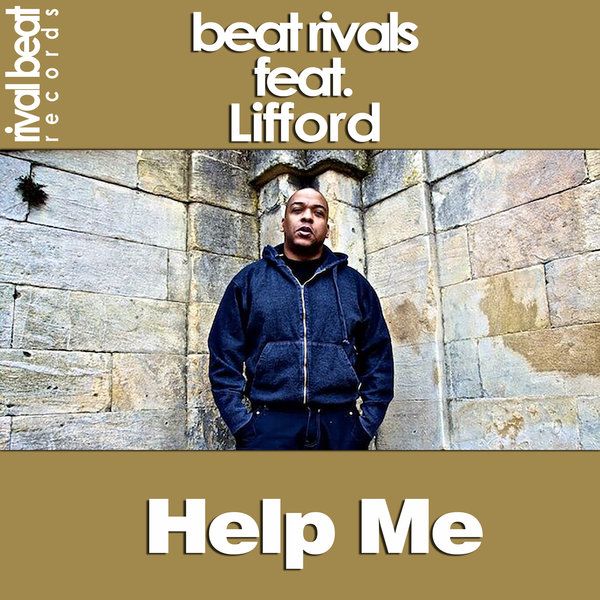 Beat Rivals, Lifford - Help Me
Help Me – Beat Rivals, Lifford
Formerly mentored by Karl 'TuffEnuff' Brown, Beat Rivals are a hard working and inventive production duo from London. KrazyK and Soulshy came up with the name Beat Rivals due to their tendency to create individual interpretations of their work as well as collaborative releases, and this friendly competitive approach to their productions results in numerous contrasting and complementary elements to every release package.
Beat Rivals have previously worked with Lifford on '(Gotta Be) Free' and 'If I Could', and have collaborated with several polished performers including Xavier, Flexie Muiso, Natasha Watts, and Tony Lindsay.
Lifford shot to fame when he featured on Artful Dodger's 'It's all about the Stragglers' album in 2000, as the vocalist on two tracks – 'Something' and the top ten hit 'Please Don't Turn Me On'. Since then he has released and written songs covering a variety of genres which makes him one of the most versatile performers on the circuit. He has worked with Rhemi, The Checkup, Wipe The Needle, Circle of Funk, Mark Radford, Luciano Giola, Teebone, Glenn Gregory, Matt Jam Lamont, and Brian Keys Tharme to name a few. One of the most in demand artists in London, Lifford regularly performs live as part of a group and a duo, entertaining crowds throughout the UK.
Help Me is the fifteenth release on the Rival Beat Label, a label which promotes quality House music for a range of talented artists.
The lyrics of Help Me are about reaching out for assistance when you need it, and the importance of physical and emotional support from your friends and family. Lifford's lyrics are generally based on experiences which are very personal to him, and he has previously spoken of a long term battle with depression. His rich and honey-toned voice delivers the vocals with passion and poignancy, making this a song which will resonate with anybody who has travelled a lost and lonely path only to find comfort in warm and loving friendships.
Beat Rivals fine production has a classic jazz-funk feel, with its jazz piano and laid back bass, reminiscent of an early eighties Shakatak vibe. Adding even more quality to this wonderful release, additional keys are provided by classically trained UK pianist Brian 'Keys' Tharme, with accomplished Masters At Work musician Gene Perez on bass guitar. Help Me is a track that will bring joy to the ears with its easy-going, smooth, mellow sound, and joy to the heart as it reminds us to freely offer our love and support to those who need it.
Help Me from Rival Beat Records, available now on promo from Traxsource, available on 2 May 2016 from all good download stores.
By Sue McDonald (Twitter: @SueVMcDonald; Blog: http://casaprofunda.wordpress.com/)
© Sue McDonald 2016. Unauthorized use and/or duplication of this material without express and written permission from the author and/or owner is strictly prohibited. Excerpts and links may be used, provided that full and clear credit is given to Sue McDonald with appropriate and specific direction to the original content.