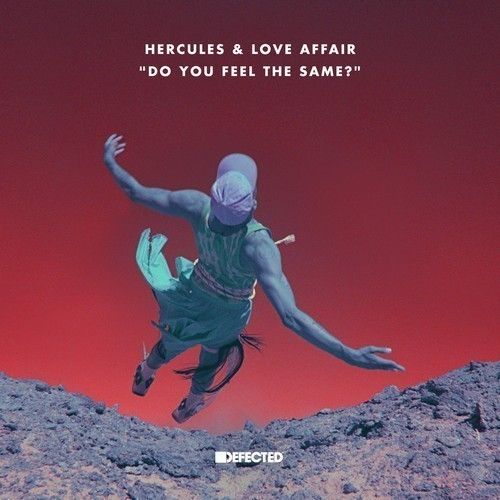 Hercules & Love Affair – Do You Feel The Same? (Purple Disco Machine Remix)
Every year produces its own catchy sing-along anthem that everyone knows the words to but few people know the name of: Hercules & Love Affair's acid-pop masterpiece 'Do You Feel The Same?' is that record for 2014, now updated with an Extended Club Mix and remixes from Purple Disco Machine and Oliver Dollar, as well as Todd Terry and 6th Borough Project mixes on the vinyl release.

Lengthening the intro and outro and beefing up the bottom end, the Extended Club Mix eases the transition of the record from standout album cut to dancefloor-ready weapon, while each of the remixers add their own unique twist with two sublime reinterpretations. Purple Disco Machine adds soaring major chords to produce an uplifting behemoth of a record, while one of 2014's hottest producers, Oliver Dollar, delivers a typically assured version, looping the lead acid line for a hypnotic tech house workout.
The vinyl release includes further remixes from Todd Terry and 6th Borough Project. Todd Terry's remix keeps the uplifting dance quality of the track whilst adding his signature style of house that was instrumental in creating the deep/progressive house we listen to today. The dub takes the focus away from the vocal and has more of an underground and tech sound. 6th Borough Project often explore long forgotten funk and disco dubs, and here keeps the disco sound of Hercules & Love Affair's original track, but with the BPM's dropped down for something far more mellow than the original.