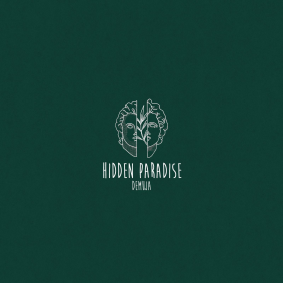 Demuja - Hidden Paradise LP
Late May will see Austrian producer and DJ Demuja deliver his debut album 'Hidden Paradise' via his own MUJA imprint.
Demuja, is a producer and DJ hailing from Salzburg on the Austria/Germany border and over the past five years he's been carving out his own unique approach to raw, soulful house music via imprints like Let's Play House, Jimpster's Freereange, Kerri Chandler's Madhouse, DJ Steaw's recently launched House Puff and of course his own MUJA imprint which he returns to here for his inaugural album.
Across the 'Hidden Paradise' LP Demuja showcases his powerful and emotive production style with dusty, jazz-tinged cuts like 'Still Do', 'Hang On', 'You Smile feat. Ainy', 'Hear That Bassplayer' and 'My Jazzy Wung' employing the producer's signature style via soft Rhodes, hooky horn samples, organic bass grooves and soaring vocal samples. 'Still Do' and 'Keep Doing' also explore a more dropped- tempo Disco aesthetic on the project with funk-infused bass, infectious guitar licks and shuffled, loose drums.
Demuja also traverses through a broader spectrum of his inspirations within the album via contributions in the field of Hip Hop with 'Can Defeat', featuring Texas based rapper Anti-Lilly, the Dub Reggae feel of 'Trippin', the high-octane Jungle/Drum & Bass energy of 'Ladies' and the 303 fuelled Acid vibe of '(Never) Put The Light On'. The digital release of the album will also feature four bonus cuts which didn't fit on the vinyl release. All in all Demuja's debut album flawlessly offers the listener a snapshot of his inspirations and experiences over the years, showcasing his musical palette perfectly.
Demuja's 'Hidden Paradise' LP is out on MUJA 24th May 2018.
A1. Work In
A2. How Do You Love
A3. Still Do
A4. Things Look Like
B1. Hang On
B2. Hear That Bassplayer B3. You Smile feat. Ainy
C1. Mr Jazzy Wung
C2. Keep Doing
C3. Make Me Float
C4. Can Defeat feat. Anti-Lilly D1. See House
D2. (Never) Put On The Light D3. Trippin
D4. Ladies