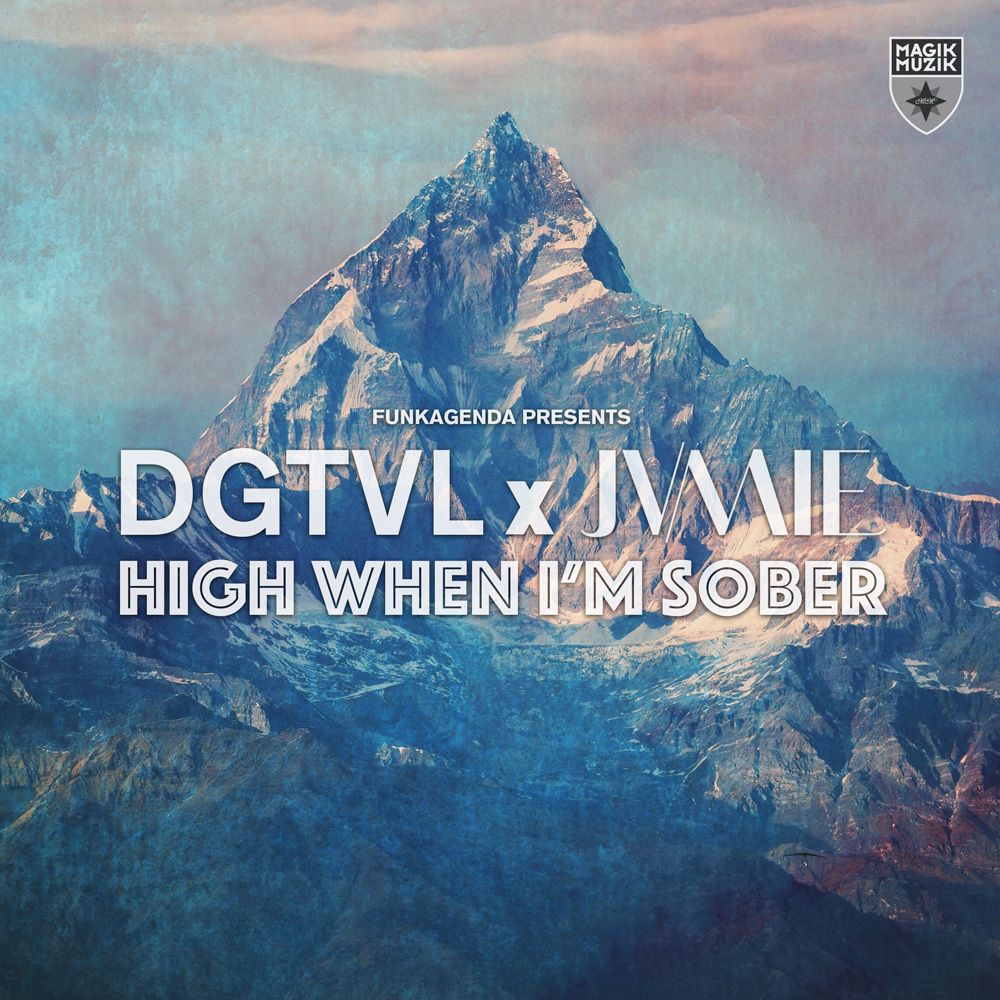 Funkagenda presents DGTVL x JVMIE - High When I'm Sober
Come May, from the typically House-ish house of Funkagenda, some altered musical states. Under his new pres. DGTVL alias, Adam Walder's teamed up with Aussie-born/LA-based singer JVMIE and U.S. remixer Au5 to buoy us with the irrepressibly upbeat 'High When I'm Sober'.
On Adam's original, the Englishman connects energising snares to 4/4 beats, while its anthemic piano, uplifting vibes and a killer song give 'High' a mainstream system. Lyrically, JVMIE's Jamie Lee Wilson captures new love's frisson, while her rapturous voice brings those words to life. A celebration of all things 'up', it's an on-your-mate's-shoulders, sun-in-yer-face, hug-the-speaker, wrapped-up-in-the-love kinda-tune (and we all need one of those now & then!).
On his rework, Au5 supplies 'High' more of a Transamerican spirit. The New Jersey-based producer installs dubstep and glitch-hop trappings, which are meshed with synth effervescence and break-beat technique. Chiptone frequencies send the hands high, while its tinkling piano hooks and aquiline pad bring cooler moments too. An early shout for the fest-defining smash of the season!? You be the judge… here, from today: https://magikmuzik.choons.at/highwhenimsober
Tracklist:
01: Funkagenda presents DGTVL x JVMIE – High When I'm Sober (Original Mix)
02: Funkagenda presents DGTVL x JVMIE – High When I'm Sober (Au5 Remix)
www.facebook.com/FunkagendaLive
www.facebook.com/dgtvl
www.facebook.com/iamjvmie
www.blackholerecordings.com
www.soundcloud.com/blackholerecordings
www.facebook.com/blackholerecordings
www.twitter.com/BlackHoleRec