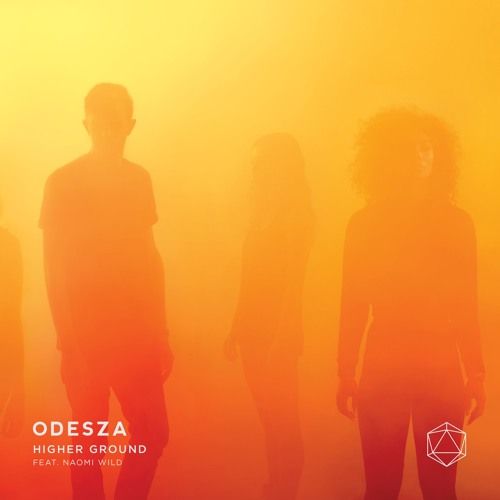 ODESZA ft. Naomi Wild - Higher Ground
Celebrated Electronic duo ODESZA (Harrison Mills, Clayton Knight) have rushed out the release of new single "Higher Ground (feat. Naomi Wild)" after it was leaked. The song is off their highly anticipated third album, 'A Moment Apart', to be released 8th September on Counter Records (Ninja Tune imprint). The track shows off the ODESZA signature of dynamic chord progressions that open into sweeping cinematic soundscapes, punctuated by ecstatic, thumping percussion.

"'Higher Ground' came together in a special way for us," say Mills and Knight. "We were on a writing trip out in Lake Chelan, WA when we first heard Naomi's voice. We started adding rhythm and chords and everything just fell into place. It was one of those rare moments where the song felt like it wrote itself. This is one of our favorite tracks off the album and we're excited to share it with you."

Regarding the early release, Mills and Knight add, "We saw the song leaked yesterday, so we chose to release it as quickly as possible and let everyone hear it."

'A Moment Apart' represents ODESZA's growth, delivering a more mature sound through weighted atmospheres, shimmering synth lines and familiar feelings of nostalgia, optimism and hope. Vocal performances include Leon Bridges, Regina Spektor and RY X, creating an eclectic mix and showcasing the dynamic range ODESZA is known for.

Previously released tracks from ODESZA's forthcoming LP 'A Moment Apart' have received early praise fromPitchfork, Complex, Mixmag, The Line Of Best Fit and Thump, who call the record an "electronic epic". Pre-order 'A Moment Apart' at http://odesza.com and stream all the advance releases at http://odesza.co/playlist.

ODESZA are about to embark on a world tour (full dates below – including 9 sold out dates and multiple nights added in some cities), headlining their biggest venues to date, including STAPLES Center in Los Angeles, Barclays Center in Brooklyn and London's O2 Forum. Tickets are available at http://odesza.com.

About ODESZA
Harrison Mills and Clayton Knight have earned a GRAMMY nomination and Gold singles in the U.S. and Australia while racking up 30 Hype Machine #1s, over half a billion combined Spotify and YouTube plays, and over one billion plays on Pandora. With two full-length albums to their name, the Seattle-based production duo creates atmospheric, cinematic music blurring genres and musical styles while incorporating live instrumentation into their performances. They recently sold out a two-night stint at Red Rocks (19k tickets) in under an hour, have sold out every show in 2015 and 2016 and headline festivals around the globe.