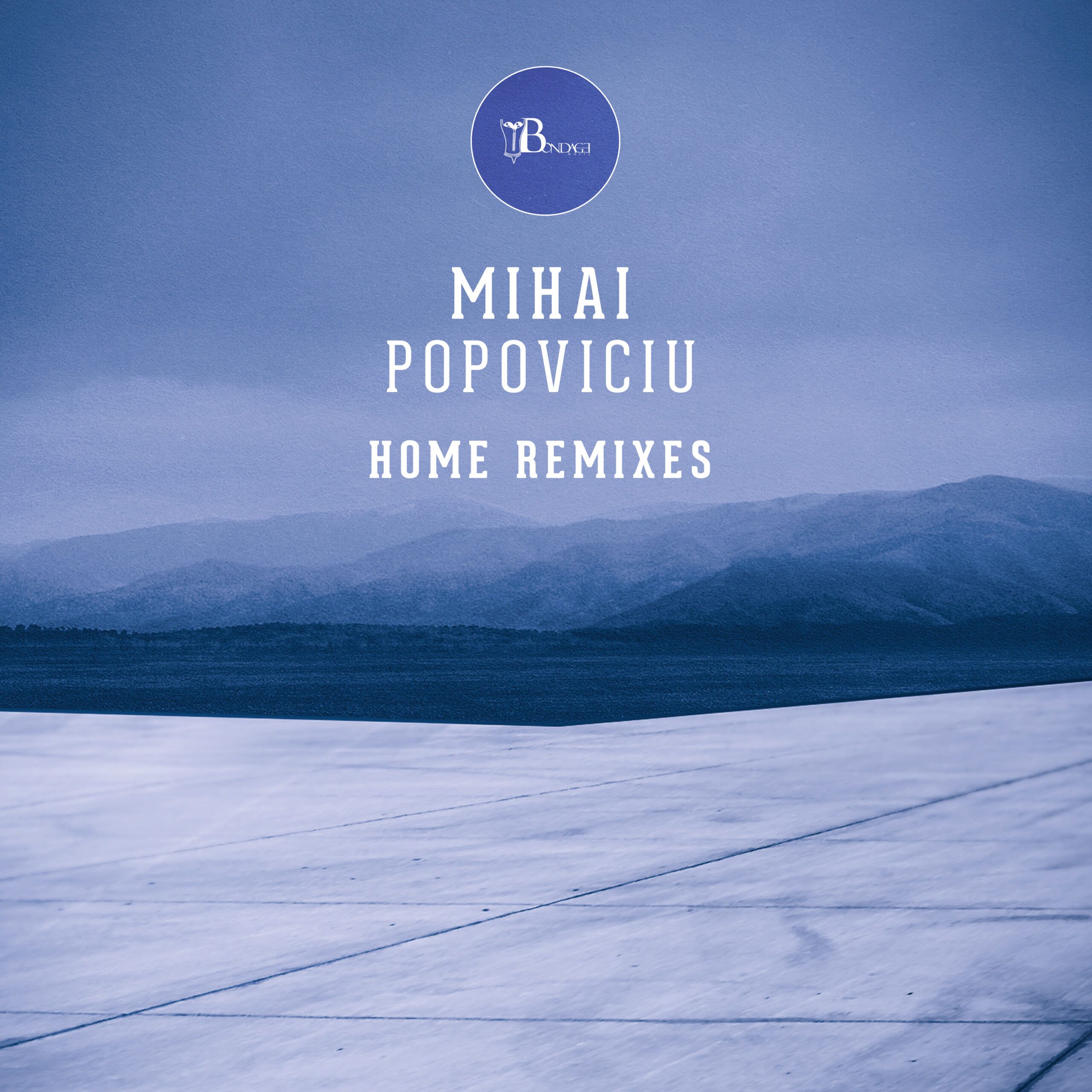 Mihai Popoviciu - Home (Remixes) Part 1
Following on from his second long player, Romanian artist Mihai Popoviciu's distinguished 2016 offering 'Home' is set to undergo a weighty four-part remix project, with remixes from Steve Bug, André Hommen, Sascha Dive, Tuccillo and more.
Mihai Popoviciu: "The album's called "Home" because it is inspired by my experiences from my home city Sibiu in Romania. Home is also the place where the album was produced, in my stripped down studio. It is where I always return to rest and chill after touring the world and the place where I feel most safe and comfortable. The artwork shows an image of the airport lane in Sibiu with surrounding hills and mountains in the back. It is a metaphoric "gate" to both leave and return home."
With 'Home' gaining the attention and picking up support from the likes of Ryan Crosson, Luciano and Cesar Merveille, the Bondage-Music team now welcome to an array of talent to the label for 2017 as the LP is deconstructed and reworked across four brand new packages, with Part One dropping in early May.
Part One is opened by Poker Flat boss Steve Bug's hazy interpretation of 'Focus', which floats effortlessly amongst precise drum work, subtle vocals and rich chords. Next Up, Pornbugs & Dilby serve up a classy rework of 'Sunshine' by utilizing the originals dubby atmospherics and laying the focus on a rolling, deep lying groove, before Peter Makto & Gregory S unveil their minimal yet emotive remix of 'Data On Data'.
Serving as a digital bonus, UK talent James Dexter reworks Popoviciu's stripped back 'ACK' through a combination of intricate organic percussion patterns, deep sub tones and elusive, wavering background nuances, punctuating an excellent package to kick start the series.
Set to feature on Parts Two, Three and Four are: Tuccillo, El Mundo, Sascha Dive, Kevin Yost, André Hommen, Kike Mayor, Toygun, Muui, Pablo Bolivar, Martin Aquino and Schlepp Geist & Krink and Sven Tasnadi.
Mihai Popoviciu 'Home Remixes Part One' is out on Bondage-Music on the 5th May 2017 (Vinyl) and 22nd May (Digital).