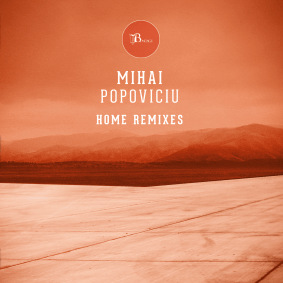 Mihai Popoviciu - Home Remixes Pt. 4
Bondage Music concludes it's Mihai Popovociu Remixes series this March with 'Pt.4', featuring reworks from Guido Schneider & Daniel Dreier, Kike Mayor, Toygun and Muui.
Guido Schneider & Daniel Dreier's remix of 'Triumph' takes the lead, reworking the original into a percussive fuelled eight minute workout of subtly nuanced rolling drums, spiralling atmospherics fills and lumpy subs all dynamically dancing around one another throughout. Kike Mayor's take on 'Tentacle Operated' follows and tips the focus over to the floaty, ethereal bell chimes and delayed vocal chops from the original which ebb and flow around stripped-back drums and dubby synth swells.
Toygun's 'L8 Remix' of 'Sandstone' opens the flip, taking things in a more groove-driven direction with raw acid blips, shuffled percussion and gritty stab sequences before Muui's 'Paranoid Mix' of Havana rounds out the package on a deeper tip, laying focus on eerie vocal chants, murky synths and pulsing groove at its core.
The Mihai Popoviciu 'Home Remixes Part.4' is out 16th March 2018 on Bondage Music.
Tracklist
1. Triumph (Guido Schneider & Daniel Dreier Remix)
2. Tentacle Operated (Kike Mayor Remix)
3. Sandstone Folder (Toygun's L8 Remix)
4. Havana (Muui Paranoid Mix)