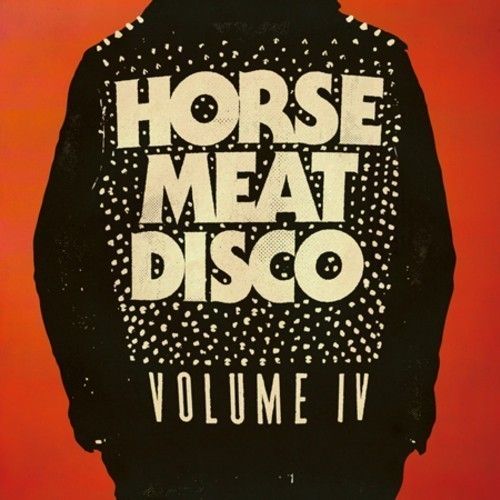 Horse Meat Disco IV
Strut presents Horse Meat Disco IV, the first compilation by the ace London DJ collective in over two years. Since the last instalment in 2012, their status has been cemented as global disco leaders, remaining true to the underground ethic that first inspired them.
Comprising the original core team of James Hillard, Jim Stanton, Luke Howard and Severino,the Horse Meat residency at The Eagle in London's Vauxhall has become a London clubland institution, rocking Sunday nights weekly. The quartet are also busier than ever on tour with a bi-monthly residency at Prince Charles in Berlin, regular club dates across Europe and a hectic 2014 festival schedule planned including Electric Elephant, Bestival, OFF, Lovebox and Snowbombing. Back in London, they have landed the first ever all-disco weekly show on leading underground radio station, Rinse FM, bringing their deep vinyl knowledge to a whole new generation.
For the fourth edition of the expertly curated Horse Meat Disco compilation journey, the boys dig deep once more for a potent mix of original and contemporary deep disco nuggets. Included are many tracks receiving their first ever reissue including L'Amour feat. Krystal's infectious vocal disco gem 'Let's Make Love Tonight', K.S.B.'s Italo Balearic secret weapon 'Misaluba' and Rena's quirky, coquettish 'I Love Your Beat (Play It Again Sam)'. The album also features new and exclusive productions including a fresh Horse Meat mix of Joey Negro'sbrilliant version of T.C. Curtis' 'Candidate For Love' and the lesser known Chicago funky disco stormer 'Getting To Know MC' by Shahid Mustaf MC.
Horse Meat Disco IV is released on 2CD (CD1 mixed by Horse Meat Disco, CD 2 unmixed full length tracks), unmixed 2LP (including full CD version as an insert) and digital. The CD package features a poster fold-out featuring the album cover artwork and all formats feature extensive sleeve notes and track by track info along with brand new photos.
A Strut Release Out Now on 2CD, 2LP & Digital
http://www.strut-records.com
https://www.soundcloud.com/strut
https://www.soundcloud.com/horse-meat-disco
http://www.horsemeatdisco-thealbum.com
http://www.horsemeatdisco.co.uk