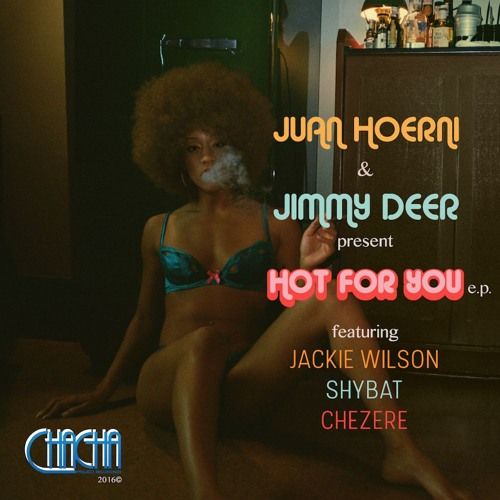 Juan Hoerni & Jimmy Deer - Hot For You EP
Los Angeles-based soulful house label Cha Cha Project Recordings has revealed a fabulous four track EP filled with funk, deep house, and disco vibes. The Hot For You EP spotlights the collaboration of two talented producers – Juan Hoerni and Jimmy Deer – and a trio of lovely vocalists.
Juan Hoerni is the proprietor of Cha Cha Project Recordings, and has guided the label through releases and remixes by the likes of DJ Spinna, Mateo and Matos, and Ron Trent. He also released an acclaimed artist album, Move Mountains, at the close of 2013. Jimmy Deer is a seasoned musician and producer known for working with major artists like Seal and India.Arie as well as creating multiple top charting remixes for Roy Davis Jr. Together the duo have assembled an exquisite selection displaying accomplished musicianship, arrangements, and vocal performances.
The title track and "Twisted", both featuring the voice of Chezere, deliver a heavy disco vibe and great use of piano, guitar, saxophone, and strings. "See You In The Dark" has a deeper, spacier vibe with the wistful vocal of Shybat casting a spell on the dance floor. "Unstoppable" puts the listener back on the disco-funk train with Jackie Wilson acting as conductor, singing the soulful melodic hooks while a jazzy organ plays on. The Hot For You EP showcases the musical possibilities of house music, with Cha Cha Project Recordings leading the way.
Label and Artist Links:
www.facebook.com/Cha-Cha-Project-Recordings
www.jimmydeer.com