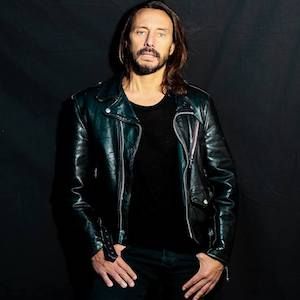 Hot Since 82 and Bob Sinclar Play Pre-Parties On Friday And Saturday at Tantra Ibiza
Tantra Ibiza kicks off a weekend of quality house music with Hot Since 82 playing the Labyrinth pre-party on Friday 8th June and Bob Sinclar playing the Pure Pacha pre-party on Saturday 9th June. Entry to the pre-parties is free at Tantra Ibiza where each DJ plays an intimate one hour set, ahead of their headline sets at Pacha each night.
If you're in Ibiza, Tantra Ibiza can start your nights in the best way. This Friday 8th June Hot Since 82 also steps up to 'The Red Box' at Tantra Ibiza to take over the decks for an unmissable one hour set. Hot Since 82 has turned Labyrinth into one of the hottest names in dance music and he headlines at Pacha alongside Kerri Chandler and Heidi, transforming Pacha into a magical maze of sound, with beautiful decor; a unique sensory experience. Pacha continues to prove it remains one of the pre-eminent Ibiza clubs with parties to rival any on the island, as Bob Sinclar brings his legendary Paris By Night back to Pure Pacha, on Saturday 9th June. Before he takes the party to Pacha, Bob Sinclar will play an exclusive one hour DJ set at Tantra Ibiza. Entry to the pre-parties is free and only Tantra Ibiza gets you up close and personal to the DJs as they warm you up for the night ahead. Tickets for Labyrinth and Pure Pacha are available at Tantra Ibiza or from www.ibizadiscoticket.com

Daley Padley a.k.a. Hot Since 82 has enjoyed a meteoric rise and shows no signs of slowing. A guaranteed floorfiller at festivals and clubs around the world, Hot Since 82 is a DJ with rare skills. Also a highly respected producer he has released on some off the world's best electronic music labels such as Moda Black, Saved and of course his own Knee Deep In Sound. Labyrinth at Pacha will showcase Hot Since 82 at his best, as he lines up with guests including Armand Van Helden, Eats Everything, Kolsch, Pete Tong, Sasha and many more. Catch Hot Since 82 for a free one hour set at Tantra Ibiza from 11pm Friday 8th June.

Bob Sinclar is one of house music's best known names. His tracks have graced charts and dancefloors around the world and his Paris By Night events at Pacha deliver an experience unlike anywhere else, inspired by the sexy cabarets and revue shows of the 30's. Paris By Night is about spirit, freedom and fun, and of course great music. For the past four years, Bob Sinclar has sold out these shows at Pacha and 2018 is set to do the same. Don't miss Bob Sinclar as he plays a free, one hour set at Tantra Ibiza from 11pm on Saturday 9th June.
Tantra Ibiza is where you can find the best pre-parties in Ibiza, where ibiza's party people come to enjoy the coolest cocktails and the sounds of the recently refurbished DJ area, now known as The Red Box, and its incredible Void soundsystem. In the heart of Playa d'en Bossa, Tantra Ibiza showcases electronic music's biggest names in an intimate setting, free of charge. Tantra Ibiza's is also home to amazing after-parties, with hugely talented resident DJs providing an unmissable soundtrack. The experienced Tantra team can also advise on clubs and parties, with an independent ticket office offering unbeatable deals.
Tantra Ibiza is proud to host the Labyrinth pre-party with Hot Since 82, from 11pm on 8th June, and the Pure Pacha, Paris By Night pre-party with Bob Sinclar, from 11pm on 9th June.