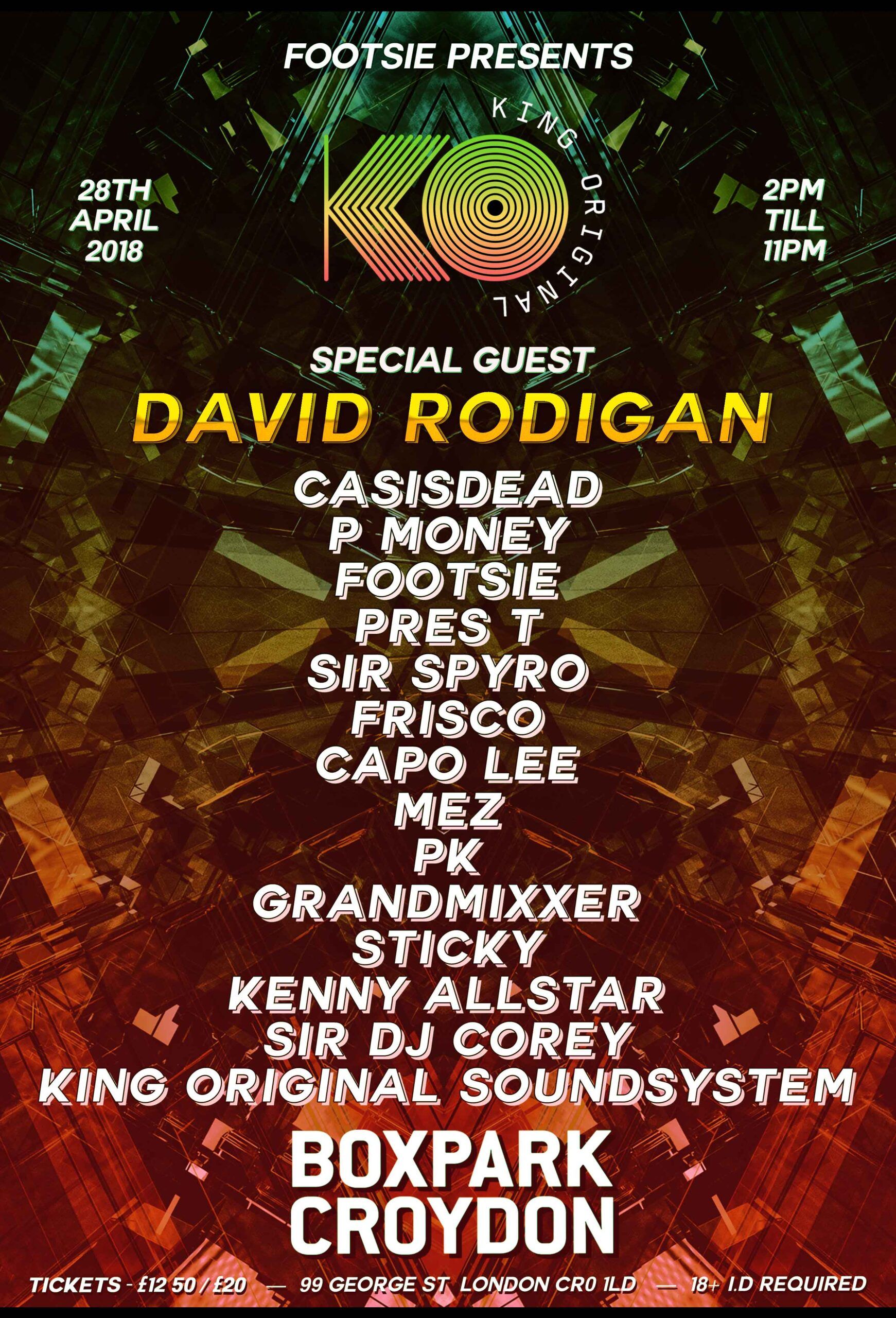 Hotbox Launch Party with David Rodigan + special guests
LWE & Rox presents HOTBOX
BOXPARK CROYDON
28.04.18
Launch Party
Hotbox x King Originals
David Rodigan MBE
+ very special guests
If you put yourself in a box, you're fitting somebody else's criteria. You lose your identity, get typecast and conform to somebody else's agenda. Weren't you born to be so much more?
At Hotbox we represent breaking-free, standing-out from the crowd and cutting your own path. We're not replicators, we're ground-breakers. This is counter-culture! So sit back, and do what's been done before? Or raise eyebrows and join our movement.
Sign up now to gain first access to pre-sale tickets & you could win a season pass for you and your friends: www.hotbox.events
Pre-sale tickets released Thursday 1st March at 10am.
16.00 – 23.00
Boxpark Croydon: 99 George Street, Croydon CR0 1LD