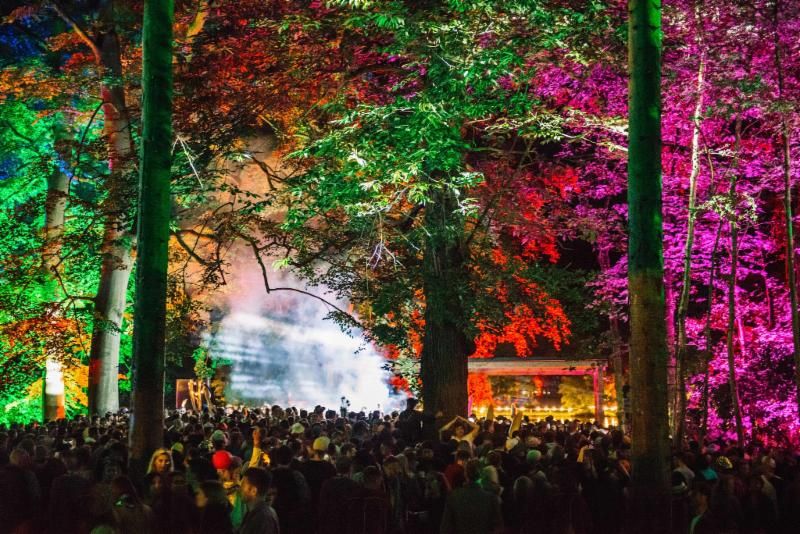 Houghton 2018 final lineup revealed
Curated by Craig Richards and produced by the Gottwood Festival team, Houghton Festival returns next month after making arguably one of the most successful festival debuts of recent times. Described in some quarters as setting a new benchmark for music festivals, Houghton's simple refined approach, including bespoke sound systems, extended DJ sets, eclectic live programming and art, struck a chord with many who attended last year.
After announcing the line-up in February and tickets for the festival selling out almost simultaneously, Houghton now presents the final additions to the 2018 musical line-up. All artists have been personally invited by Craig to play, and are a true reflection of his expansive musical taste.
The wave of artists announced today run the gamut from Ethiopian jazz to techno. On the live stage, the legendary Mulatu Astake will be joined by the rapidly emerging psychedelic trio Khruangbin. Hunee returns with Rush Hour main man Antal in tow. Tama Sumo, Helena Hauff, Willow, Schatrax, Doc Martin, Andy Blake, and DJ Sotofett make their Houghton debut and add to an already stellar line-up of forward thinking DJs. Akufen returns to Houghton but this time in his Horror Inc guise, while Cassy, Move D, Man Power, and Binh all make a welcome return. A DJ set from Nick Luscombe from BBC3's Late Junction and Flomotion Radio will be guaranteed to bring the sonic goodness from all corners of the globe. Red Axes and The Mole are not only playing live, they're to DJ now as well. Lost Souls of Saturn make their live debut, whilst Doc Scott, Billy Nasty,Begin and Dan Beaumont are all notable additions.
Houghton are also delighted to announce the return of Brilliant Corners in association with theAnalogue Foundation. Giant Steps last year was a favourite of many, and the wonderful sound system and eclectic DJ line-up completes the Houghton line-up for 2018 in fine style
Houghton remains the only UK summer festival to fuse art, music and sculpture, whilst its licence uniquely allows musical programming of both sunset and sunrise.
The art and sculpture programme will be revealed shortly. The Houghton Estate also hosts a special exhibition from Damien Hirst this summer with some of his most recognisable sculptures installed in the gardens.
LINKS & FURTHER INFO
HOUGHTON
www.houghtonfestival.co.uk
DATE & LOCATION:
9th – 12th August, 2018
Houghton Hall, Norfolk