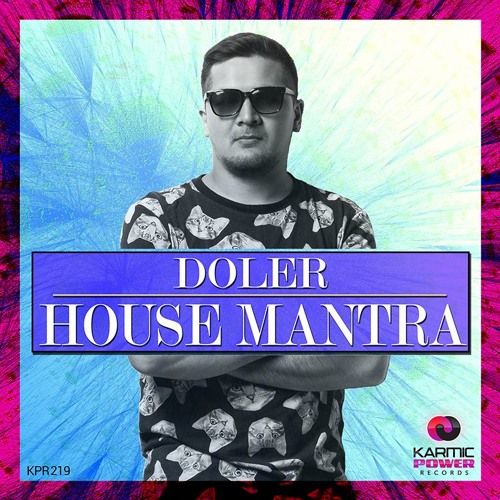 Doler - House Mantra
Mantra House is a funky house dub style track with a driving piano riff. Chunky and groovy is the flavor and Doler is the producer who put this together for your sets. A top producer in the funky house genre music and one to be watched.
Original Mix (05:16)
Instrumental Mix (05:15)
Radio Edit (03:42)
Doler born on July 19, 1988 in the small village of Verbilki in Russia, where she lives to this day. Since childhood, Doler loved composing. 18 years Doler first stood behind panels in the local House of Culture. There are local DJs showed him the program for writing music FL Studio. Ever since Doler begins to write music in the style of house and techno. Сurrently pays great attention to the sound tech.
The same experiment with minimal and techno. 2009 Doler with his brother Farid begins to organize a party with an open house and techno music, attracting more and more fans.
in 2013 he and his brother decided to create a promotional group called CONCEPT FAMILY – the main direction was the European groovy tech house. In 2014 Doler released its first official release on ULYSSE RECORDS. Composition '' HOT IN HERE '' breaks the clubs of different cities to this day. After Doler released on labels like AZALIA RECORDINGS, Verform Records, Finn Records, 2B Records, Minim.All Records.
2014 participant of the festival LOVE IS FEST, participant parties CLOSE, WARM ELECTRONIC at kink techno, Concept Famile Session, POOL PARTY AT FLACON By DEEPMUSIC.FM ART GROUP, UNDERGROUND RESISTANCE. Guest radio show '' technical break '', FLAT.FM, 16BIT.FM
Doler committed to European sound – is not peculiar to the Russian club scene. ''I write music for people who like to hang out just fine''