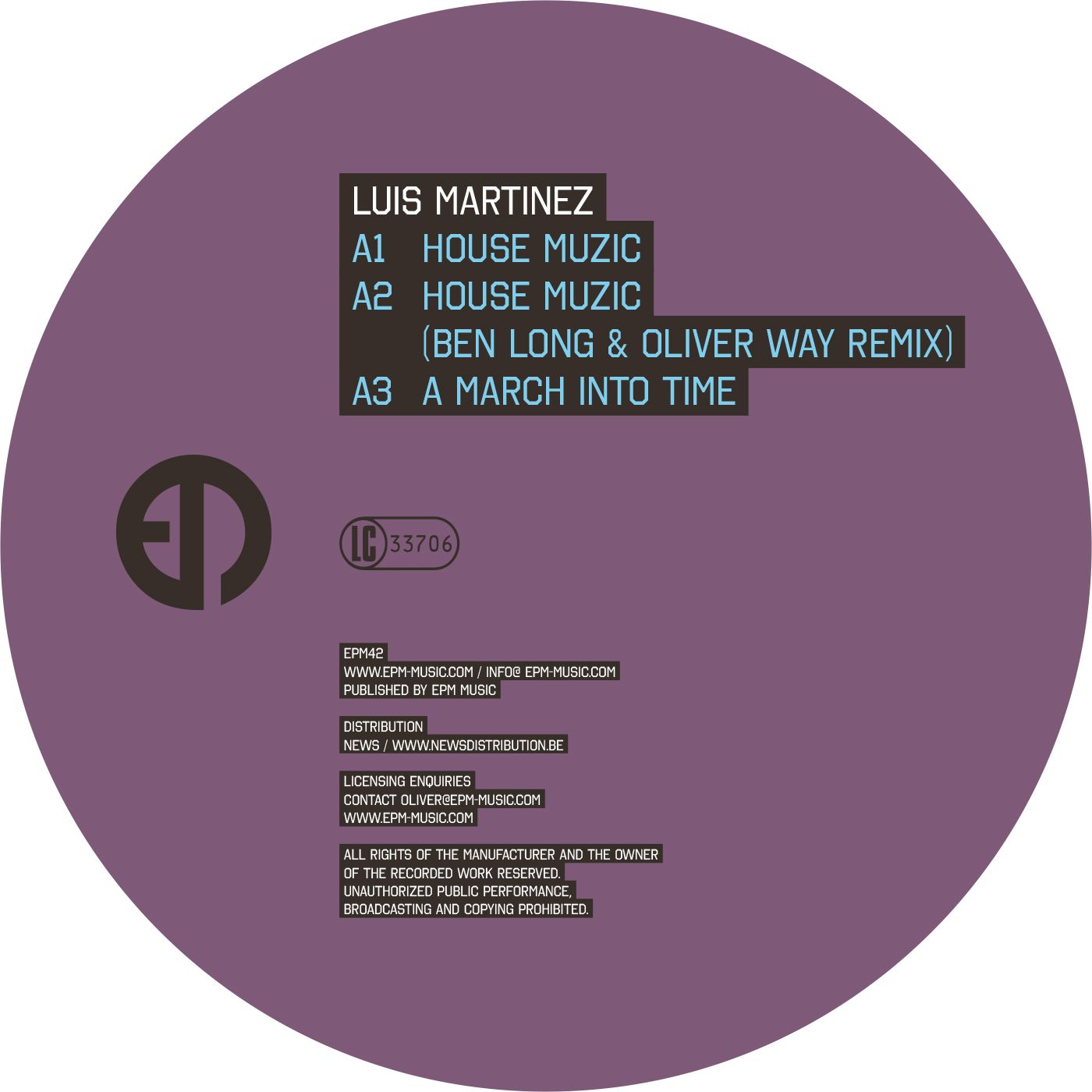 Luis Martinez - House Muzic
EPM Music gets back into the tough House groove as we welcome the return of USA's Luis Martinez with 'House Muzic' this September, comprised of two new cuts by Luis and a collaborative remix by Ben Long (Space DJz) and Oliver Way (aka Mr O of Detroit Grand Pubahs).
Luis Martinez from Monsta Recordings started life as a New York DJ back in 1985, soon spinning alongside big hitters like Frankie Bones, Lil' Louie Vega, Junior Vasquez, Roger Sanchez and Danny Tenaglia before moving to Tampa Bay where he now runs his studios, working as a recording engineer and mastering technician, alongside his label and continued work as a DJ. In 2011 he delivered a sterling remix of Carl Taylor's 'Only You' for EPM013, followed by his own EP, 'Do Me' in 2013 (EPM029).
The original version of 'House Muzic' is a contagious butt-shaker with a jumpin' beat, that's laced with bongos and that Latino House vibe. Ben Long and Oliver Way deliver a tougher take that's high on energy and will sit well in both House and open-minded Techno sets alike. Meanwhile, 'A March Into Time' sees Luis Martinez in a more stomping House mood, with its heavy kick and raw, stripped-down delivery.
'House Muzic' is released digitally on EPM Music, Monday 28 September.
Track Listing:
1. Luis Martinez – House Muzic (Original)
2. Luis Martinez – House Muzic (Ben Long & Oliver Way Remix)
3. Luis Martinez – A March Into Time