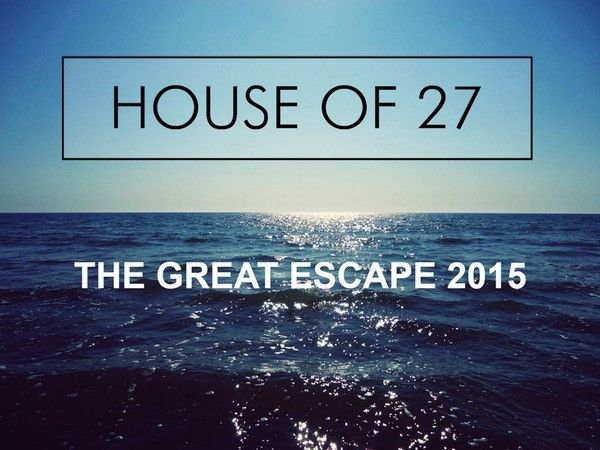 House of 27 @ The Great Escape 2015
Tasha and Simon from House of 27 will be down in Brighton for The Great Escape Festival 2015 to catch our artists CuckooLander, Charlotte OC and WHITE play live. If you're planning on heading down, feel free to drop us a line if you'd like to meet with us to discuss our services, or fill us in on artists playing this year and events taking place.
HO27 will also take part in the CMU: DIY panel discussion "Day in the Life" career insight session along with artist manager Claire Mas, Great Escape booker Adam Ryan and music supervisor Michelle de Vries. Hosted by PRS for Music's Andy Ellis.