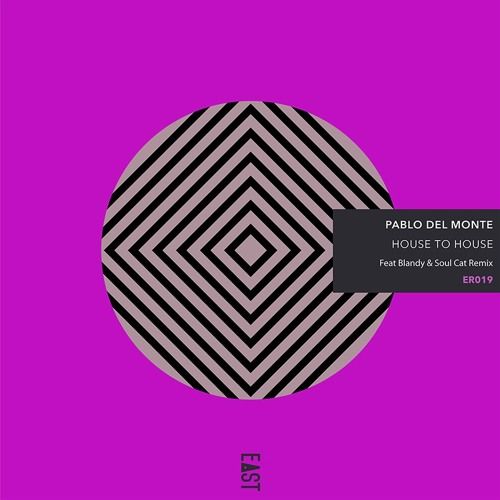 Pablo del Monte - House To House
Despite his Spanish sounding name, Pablo del Monte is actually from London and was born Paul Whelan. He runs the East Recordings label and is the next artist to release on it. He does so with a fresh new single and enlists Blandy & Soul Cat to remix. It makes for a tidy two track package that offers differing house cuts with great results.
The first one is a very modern affair that has a vocal musing on the meaning of house music, It is chunky and anthemic, with colourful blasts of synth and little keys raining down the face. Sure to make an impact in any set, it gets totally flipped by Blandy & Soul Cat. They chop it up and layer in more energetic perc, skipping drums and a dirty bass line that will get faces skewed and fists pumping. Once again then Whelan and his label have come correct here.