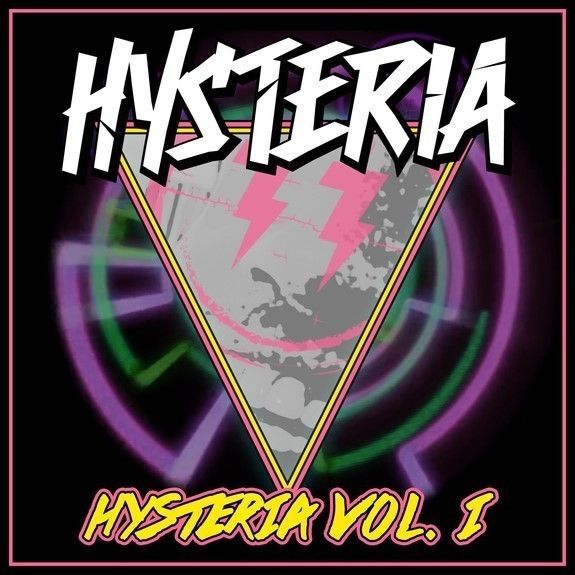 Hysteria Vol. 1
Out of all of the artist-run labels in the music industry, few imprints have had such an impact on the dance music scene as Bingo Player's Hysteria Records. In 2010, Paul Baümer and Maarten Hoogstraten set out to create a platform for music that influences and inspires; one that they themselves truly believed in. Staying true to its ethos, the label has seen a string of successful releases including 'Encore', 'Knock You Out' and 'Derp', with each track standing tall as a testament to the never-wavering stamp of excellence.

Now, further aiding the rapid development of the imprint, Hysteria Records has released 'Hysteria Vol. 1' – its very first full length EP. With an offering of three high-energy, powerful and truly unique tracks, this EP is more than worthy of honoring this special moment in Hysteria's history. Listen and buy below:
With growing support from the likes of TJR, Dillon Francis and Wolfgang Gartner‹and hand picked from Maarten himself‹the hugely talented, New Jersey-born Aylen was enlisted to kick start the EP. In his Hysteria debuts, Aylen demonstrates an unrivalled versatility and innovative production style with his track 'Rafiki' that provides the overall release with more than a storming start.

Continuing the Hysteria philosophy of supporting young and up-and-coming talent, 22-year-old Matt Zanardo continues the EP with 'Knock It Down'; an incredible blend of the ever popular Melbourne Sound and the subtly Bingo Players-influenced big room. Featuring a powerful selection of infectious stabbing synths and a larger than life bass line, it's easy to understand why Zanardo has received support from top names including MAKJ, The Chainsmokers and Will Sparks.

Staying true to its name and in emphatic style, Ariyan & Joe Ghost's 'The March' brings this landmark debut EP on Hysteria to a close. With a perfect blend of punchy bass lines and heavy pounding drums, the track peaks with a hard-hitting drop that rivals some of the very best.