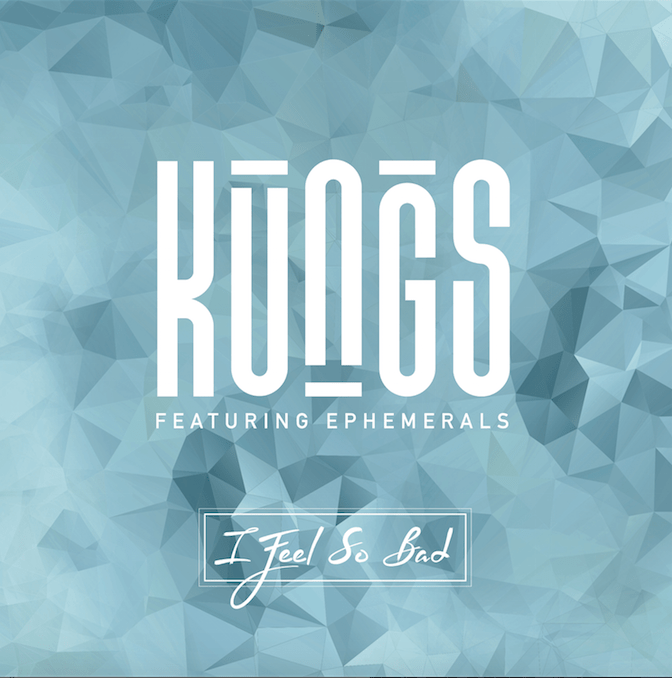 Kungs - I Feel So Bad
Kungs has just released the third single from his debut album, entitled 'Feel So Bad'.
The track features the vocals of Wolfgang Valbrun, the lead singer of Ephemerals. He came to collaborate with Kungs after he'd heard one of the band's tracks and immediately got in touch with the singer; Wolfgang also features on one other track from the upcoming album, 'Freedom'.
The pair's efforts clearly paid off; 'I Feel So Bad' perfectly showcases Kungs' fusion of classic blues, rock and jazz instrumentation with danceable beats, with the guitar melody complementing Valbrun's husky vocals.
The single is set to build even more anticipation for debut album 'LAYERS', which is due for release on the 4th November. The aptly-titled LP draws on a wide range of influences, taking in live brass choruses, acoustic guitar, piano, soulful voices and gentle basslines in varied combinations to reflect different emotions. The release of 'LAYERS' and 'I Feel So Bad' comes after what was, needless to say, a whirlwind year for Kungs. Aside from the huge success of his debut singles, he's come off the back of incredible summer of touring, with 60 gigs in 12 countries. This debut LP is only the beginning of a bright future for this talented young artist.
About Kungs
Hailing from the South of France, 19 year old Valentin Brunel had been obsessed with music for many years before he shot to fame with 'This Girl'. It reached no1 in France within a month before going on to hit no1 in 40 other countries; it has now amassed +400 million streams, 142 million views, 10 million Shazams, 1.5 million downloads and an adjusted figure of 4 million singles. His follow-up, 'Don't You Know' ft Jamie N Commons is now building on the global success of its predecessor.
Despite his young age, Kungs has been working on his music for many years. Having began by learning the Djembe as a child, Kungs experimented with a number of other instruments having discovered soul and funk from his parent's record collection. Growing up, he also listened to blues and rock before spending hours teaching himself Ableton live whilst still in school, forging a new love for house music. His very first tracks on Soundcloud received an overwhelmingly positive reaction, and soon he was getting official remix requests – his Lost Frequencies remix clocked up 30 million streams on Soundcloud and near double that on YouTube.
Fast forward a year and Kungs is now globally renowned for his musical talents and perfectly positioned to release his first LP effort.
For more information on Kungs, please visit
https://www.facebook.com/Kungsmusic/
https://twitter.com/KungsMusic
https://soundcloud.com/kungsmusic