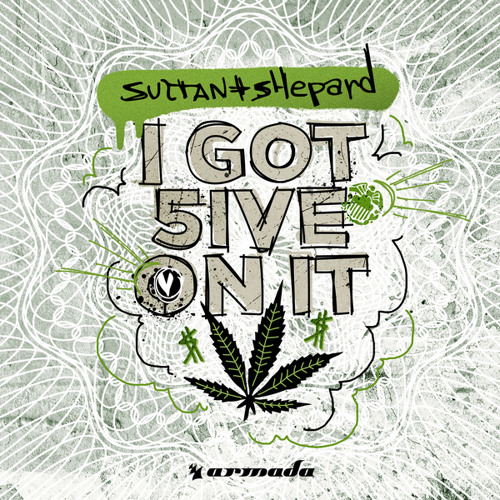 Sultan + Shepard - I Got 5 On It
If there's anything the past has taught us, it's that Sultan + Shepard are always on top of their game, no exceptions. With 'I Got 5 On It', their new release on Amsterdam-based record label Armada Music, the Canadian award-winning duo drops a song that bears all the hallmarks of a summer-long crowd favorite.
Once again displaying the peerless production skill that landed them a Grammy nomination, Sultan + Shepard's summeresque 'I Got 5 On It' is easily one of the duo's most laidback productions to date. Drawing inspiration from American hip-hop duo Luniz's 1996 hit song for the lyrics, this gorgeous new single entices dance music fans to marvel at the delicious grooves and chill vibe while sipping their drinks at beachside.
Quote Sultan + Shepard:
"I Got 5 On It by Luniz has always been one of our favorite hip hop records from the 90's. It was a big part of both of our lives when we were growing up – it was kind of the weed smokers anthem and we support that! Whenever we sample a record we always want to add something new to it or flip it in a way that hasn't been done yet. The music of the original was kind of dark and moody so we wanted to create an instrumental that was equally chill but a little happier than the original. Ultimately it was just a lot of fun for us to make this song because it brought back so many good (and slightly hazy) memories for us."
Grammy nominees and frequent Beatport charters, Sultan + Shepard have collaborated with a range of top-tier artists, including bigshots such as Tiësto and Ed Sheeran. Remixers to A-listers such as Lady Gaga, Bruno Mars and Coldplay, they are Canada's well-known dance music force and among the biggest names in the industry, effortlessly bridging the gap between dance music and pop. With a JUNO award nomination and over 20 million streams on Spotify to date for previous release 'Almost Home' (with Nadia Ali), they've already got a super hit under their belts in the current twelve-month period. 'I Got 5 On It' is looking to bring the counter up to two in that regard.