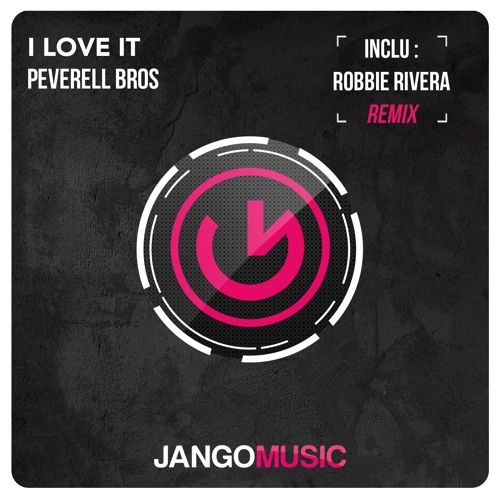 Peverell Bros - I Love It (Robbie Rivera Remix)
Since exploding onto the clubbing scene in the 1990s, UK House music veterans Peverell Bros have been at the forefront of the Dance music scene, and it is clear to see why. Having gained the support of heavyweights such as Ron Carroll, Tom Novy, Stonebridge, K-Klass and Roger Sanchez, the dynamic duo from Middlesbrough have released records on stellar imprints including WhoreHouse and Soleado – mammoth achievements for any calibre of artist.
After the release of their highly successful record 'Get This', on French record label Jango Music, Peverell Bros return with yet another mind-blowing release, this time coming in the form of House legend Robbie Rivera's take on 'I Love It', an anthem that is sure to get you grooving. Full of infectious beats, deep basslines, iconic vocals and perfectly crafted melodies, Robbie Rivera's remix of 'I Love It' is a must have inclusion in any DJ's record box. It is due for release on the 24th February via Jango Music so make sure you pencil the date into your diary!
Peverell Bros Online
https://www.facebook.com/PeverellBros
https://twitter.com/PeverellBros
https://soundcloud.com/peverellbros
Robbie Rivera Online
http://www.robbierivera.com
https://www.facebook.com/robbierivera
https://twitter.com/RobbieRivera
https://soundcloud.com/djrobbierivera
https://www.instagram.com/robbierivera
Jango Music Online
http://www.jango-music.com
https://www.facebook.com/jangomusiclabel
https://twitter.com/jangoofficial
https://soundcloud.com/lucasreyes