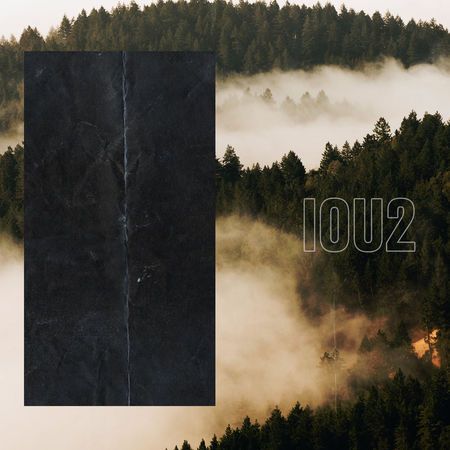 Lido - I O U 2
Norwegian-born, L.A.-based producer, singer, songwriter and recording artist LIDO released his latest EP I O U 2 today via all digital retailers and streaming services. Continuing to display what Dancing Astronaut describes as Lido's "R&B-tinged journey of emotion made from innovative electronic brushstrokes," I O U 2 features five new tracks including lead single 'Vultures'. The official music video for 'Vultures' released today with an exclusive premiere on Earmilk, and was taken from the recently showcased long-form visual film, I O U 2 Visual EP. The nearly 20-minute film was recently screened at theaters across the US and captures the essence of self-reflection, while portraying Lido's own journey of self-discovery through life and the making of the new music.
"I O U is all the music that was originally intended to be 'Nothing' – the sequel to 'Everything'," explains Lido. "The first part represents my interactions and experiences following the conclusion of 'Everything'. It's songs about family and friends." Lido continues, "the second part (I O U 2) is about me finding my voice again. Both metaphorically and literally including my unprocessed vocals in my songs for the first time in a very long time. It's made up of reflections on the 'Everything' experience, finding myself and facing the last bit of darkness left after the dust had settled and I had regained my perspective. It didn't feel right to me to put out 'Nothing' the album in its entirety, but it was still important for me on a personal level to put these songs out into the world. It was scary being this honest with myself and my listeners, but I'm very proud of how I O U 2 came out and I feel like I've learned so many things in the process both about music and myself."

I O U 2 is the second instalment to September's I O U 1 EP which includes the acclaimed summer singles '3 Million' and 'Corner Love'. Recorded between Los Angeles and Norway and produced by Lido, the I O U EP series marks his first official solo project since 2016's acclaimed full-length debut effort Everything.

I O U 2 comes on the heels of what has already been a very busy year for Lido. This past July, he produced 3 tracks on Grammy award winning Chance The Rapper's latest collection of songs, 'Work Out', 'Wala Cam', and '65th and Ingleside', which followed his highly acclaimed 7-minute project 'kidsloveghosts,' a re-imagining of Kanye West and Kid Cudi's latest collaboration 'Kids See Ghosts,' hailed by Dancing Astronaut as "stunning" and "masterful." Earlier this year, he produced tracks for Chicago rapper Towkio including his breakout single 'Symphony,' which the two performed last February on the Tonight Show with Jimmy Fallon. Most recently Lido landed a track on Ella Mai's self-titled debut and co-wrote and produced the track 'The Distance' feat. Ty Dolla $ign for Mariah Carey's latest effort Caution.

I O U 2 is available now through all digital retail and streaming services.