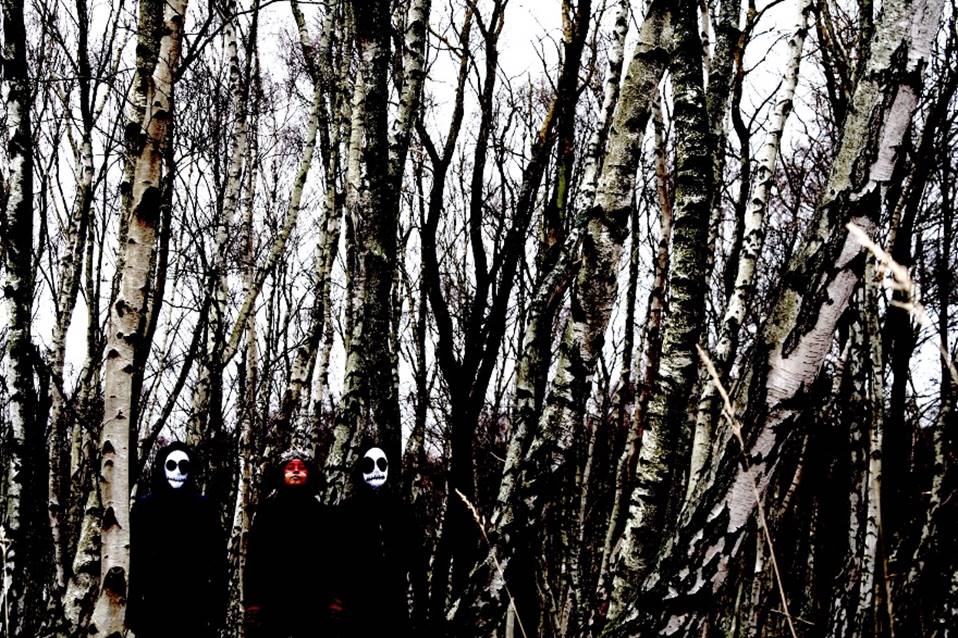 Silent Riders - I See You
This Copenhagen-based trio seem to have sprung from some murky unknown world, if we are to believe the statements of the band themselves. Little is known about Lu, Gee and C who comprise the group, or what is behind the masks they wear during their performances. They might have materialized from shadows in the woods, lurking in the dark until they were ready to share their sounds with the world. This mythical sphere that they have created for themselves is accessible through their music, which is a vision of electronic music that is organic and alive with both warmth and danger.
Led by the sultry voice of Lu, we are taken into the dark woods of the Silent Riders with almost cinematic brilliance as Gee and C mans the machines that weaves the atmospheric dronings of this world. A world that could be easily mistaken for one created by David Lynch or Tim Burton. The rhythms that form the path to this domain have been tried and tested by previous travellers, known to us by names like Throbbing Gristle, Cabaret Voltaire or Tolouse Lowtrax.
With debut single "I See You" they offer up a brilliant pop diamond of all the elements of their sound palette. With Lu in her most soulful voice, bouncing off of an almost funky drum machine, all drenched in layers of dark analog ambience. On the lush "Copenhagen Dream" we hear Lu channeling a sense of brit-pop nonchalance into a rather political song about the current state of her city. "Being Afraid" on the other hand, sees the band pull out their hardest and grittiest song. With Lu sounding like PJ Harvey at her most moody, the slow groove behind her sounds like a factory machine steadily beating away and releasing steam. Other highlights on their forthcoming album include the chilling "Static" and the ethereal beauty of closing track "Falling" which sees the Riders in their most relaxed and dreamy state, and echoes the works of Portishead and Massive Attack.