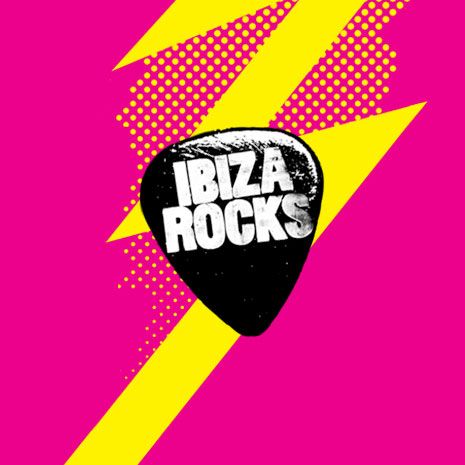 Ibiza Rocks Hotel – the new home of the pool party…..
Already established as the home of live music in Ibiza, Ibiza Rocks Hotel will officially own the pool party space this summer. Having already announced a hugely impressive line-up of pool parties including Elrow pool party exclusives, Craig David's TS5 residency, Toddla T's Ibiza Rocks Carnival and the all-new Sunday party Do Not Sleep Presents 'Cuckoo Land', Ibiza's world-famous hotel and music venue just keeps on giving. To complete the calendar of sun-soaked parties, We Are Rockstars is taking hold of daytime on Thursdays in June and July, featuring Sigma, Wilkinson, My Nu Leng, Mistajam, Tom Zanetti & KO Kane, Example & DJ Wire.
Now in it's 6th season, We Are Rockstars curates the best in house, bass, garage and grime lineups, feeling as exciting as it does abstract and unorthodox. Also on the lineup across the seven shows are champions of the scene mixed with the hottest breaking talent including Redlight, Charlie Sloth, Preditah, J Hus, Devlin, Stefflon Don, TQD, MJ Cole, Mist, The Dreem Team, Crazy Couzins, DJ Target, Cause & Effect, Holy Goof and residents Patrick Nazemi, K1R3Y, Danny Beck and Oli P.
Last summer, Ibiza Rocks scored a huge hit by bringing platinum album-selling pioneer of UK Garage and RnB, Craig David to Ibiza for the very first time. The sold–out 'TS5 Pool Party' residency was widely praised for being one of the best and most successful parties on the island, and demand for more pool party action hasn't stopped since. Craig David's TS5 Pool Party residency returns every Thursday from 20th July to 21st September.
Before Craig takes over the famous poolside stage, fellow friend of Ibiza Rocks, Radio 1's Toddla T will deliver his Carnival soundsystem culture live and direct, poolside at Ibiza Rocks Hotel with two unique pool party experiences. First up joining Toddla T's Carnival is one of the original pioneers of the grime scene and a groundbreaking voice for a new generation, Lethal Bizzle. Expect big things, big tunes and big atmosphere from an original millennial icon. Fresh from his success of huge hit 'no Lie' with Dua Lipa from his seventh studio album, the second party will see multi-platinum selling, multi award-winning international superstar Sean Paul make his Ibiza Rocks Hotel debut.
Rooted in Reggae culture but with a White Isle twist, the Ibiza Rocks Hotel pool will be transformed into a Carnival playground with decor, production, colour, whistles, horns, inflatables, body painting, dancers, plus the fresh and feel-good sounds of Donaeo, The Heatwave, Nadia Rose, Coco, DRS, Patrick Nazemi and the Ibiza Rocks Soundsystem DJs.
In August it's time for the new home of the pool party to welcome a VERY special guest. Elrow, the self-confessed craziest party in the world, will host two EXCLUSIVE pool parties – 8th and 22nd August. Born out of Barcelona Elrow has fast become one of the world's most recognised and hyped clubbing brands since it's venture over to Ibiza from their spiritual home in Viladecans. Following three triumphant summers at Space, Elrow returns for summer 2017 for a new Saturday residency at Amnesia and will be making a splash at Ibiza Rocks Hotel with their outlandish, over-the-top, inflatable-fuelled fun. As well as being famous for their immersive and extravagant production Elrow are renowned for their brilliant line-ups and will be turning the heat up in San Antonio this summer… the pool has never been so tempting.
Since launching in 2005, the team at Ibiza Rocks have been pioneers of bringing new sounds and new audiences to the island, challenging and changing perceptions of San Antonio and chasing energy along the way. As more tastemakers take note and the spotlight deservedly shines bright on San Antonio for summer 2017, Ibiza Rocks continues to deliver new and exciting music events.
In collaboration with Do Not Sleep 'Cuckoo Land' represents freedom from reality and a fantastical state for daydreamers. This brand new weekly daytime party will deliver a poolside tech-house soundtrack to San Antonio from Sunday 21st May 2017 featuring weekly resident Latmun and special appearances from Do Not Sleep resident Darius Syrossian plus many more. #SanAnSundays are going to be very special this summer.
THURSDAYS FROM 01/06 TO 13/07
We Are Rockstars Presents (5 events) and Toddla T's Ibiza Rocks Carnival (2 events)
01/06: We Are Rockstars Presents JamPacked with Mistajam |My Nu Leng| MJ Cole| Stefflon Don| Patrick Nazemi
08/06: We Are Rockstars Presents Sleepin Is Cheatin with Tom Zanetti & KO Kane | Mist | Preditah | Cause & Affect | Patrick Nazemi
15/06: Toddla T's Ibiza Rocks Carnival with Lethal Bizzle | Toddal T | The Heatwave | Nadia Rose
22/06: We Are Rockstars Presents Example & DJ Wire | TQD | Crazy Cousinz | Holf Goof |The Dream Team | Patrick Nazemi
29/06: Toddla T's Ibiza Rocks Carnival with Sean Paul | Toddla T | Donae'o | Drs | Coco
06/07: We Are Rockstars Presents Sigma | Charlie Sloth and DJ Target | Devlin | Patrick Nazemi
13/07: We Are Rockstars Presents Wilkinson | Redlight | J Hus | Cadenza |Patrick Nazemi
THURSDAYS FROM 20/07 – 21/09
Craig David's TS5 Pool Party
Support talent coming soon
TUESDAY 08/08 & 22/08
Elrow Pool Party:
Line up coming soon
SUNDAYS 21/05 – 24/09
Do Not Sleep Presents Cuckoo Land:
Darius Syrossian, Route 94, Huxley, Sonny Federa, Ben Pearce, Detlef, Latmun, Pirupa, Doorly, Citizenn, Max Champman, Josh Butler, Theo Kottis, Pirate Copy, Mihalis Safras, Jamie Roy, Jey Kurmis, Ten Story, Faction DJs. More talent and weekly line up split coming soon.
Tickets and holiday deals from www.ibizarocks.com. Book direct with Ibiza Rocks for the best prices guaranteed – up to 15% cheaper than other booking agents. Sign up to be the first to know more at www.ibizarocks.com/events