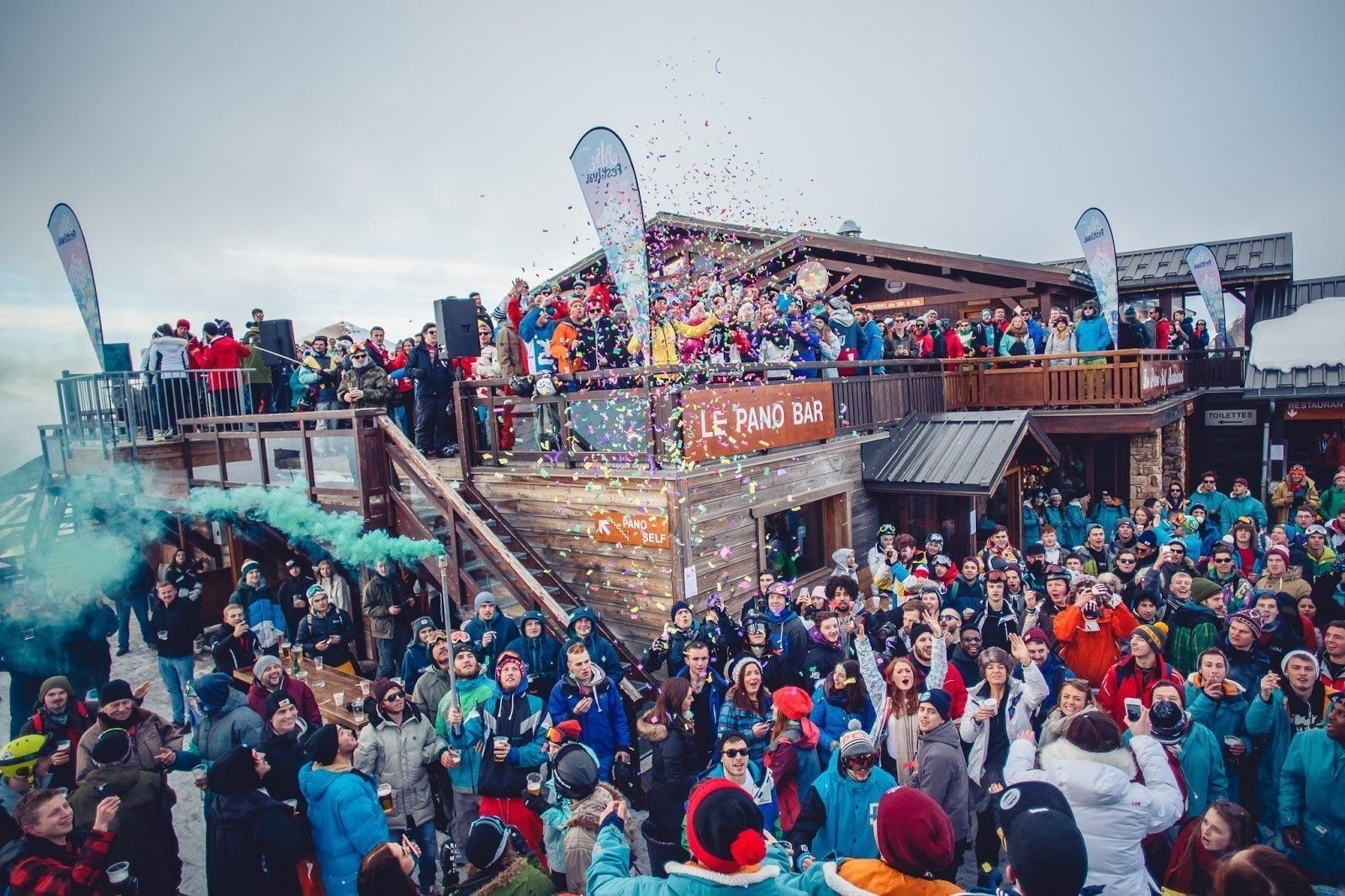 Ibiza Rocks team up with RISE Festival
Excitement continues to build for RISE Festival, which now announces its brilliant first brand partnerships for 2015. Taking place between the 12th and 19th of December in the breathtaking resort of Les Deux Alpes, France, RISE Festival offers the perfect coming together of music, alpine sports and mountain fun.
First up to join you in a winter wonderland come December are world famous live music champions Ibiza Rocks who'll host the outdoor main stage. After delivering one of the stand out moments of Rise 2015 with Clean Bandit, Rocks are ready for another explosive set of main stage piste programming and are excited to be bringing their electronic music brands W.A.R! and Shelter in on the action.
As well as that, cult underground radio station RinseFM offer a main arena bouncing with the hottest grime, bass, funky and house artists as well as a sure to be sell out Rinse Apres Ski event at 3000m up in the clear blue skies of the local snow covered mountains.
As well as this, long time drum & bass scene leaders Hospitality will host a main area, and their show will showcase all manner of DJ talents old and new. Finally, Eton Messy are hosting a main arena show that will be another hotly anticipated event given their past form and real party know how.
Les Deux Alpes boasts 220kms of glistening white pistes, crisp and clean alpine air and blue skies that will take your breath away, as well a sun baked village with 50 hotels and hostels, bars, restaurants, swimming pools and cinemas. During festival week the atmospheres in town are sure to be fantastic, and then there's the Snow Globe Arena and the Ice Cube Stage, brought to you by Rise and making for a week to remember, plus Love Lifts that mean you can speed date between ski runs, a campfire around which you can toast marsh mallows, a hot tub cabin, a Yeti's Cabin to enjoy some mulled wine or hot chocolate, woodlands in which to wander, a winter beach party in the mountains, an ice disco, a huge cinema screen, a snowmageddon arena for full on snow based warfare, a memory pod for photo ops, club nights in the mountains and even snow sculpture competitions and ski, snowboard and skidoo tournaments…. basically the fun and adventure never stops.
Last year's event set a proud benchmark with great snow coupled with 3,000 friendly party people and standout musical moments, live shows and club take overs in both large, but also more intimate, settings. The 2015 festival is already shaping up to set a new benchmark, so get on booking tickets before you miss out.
Rise Festival 2015
Les Deux Alpes, France
December 12th – 19th
http://www.risefestival.co.uk/