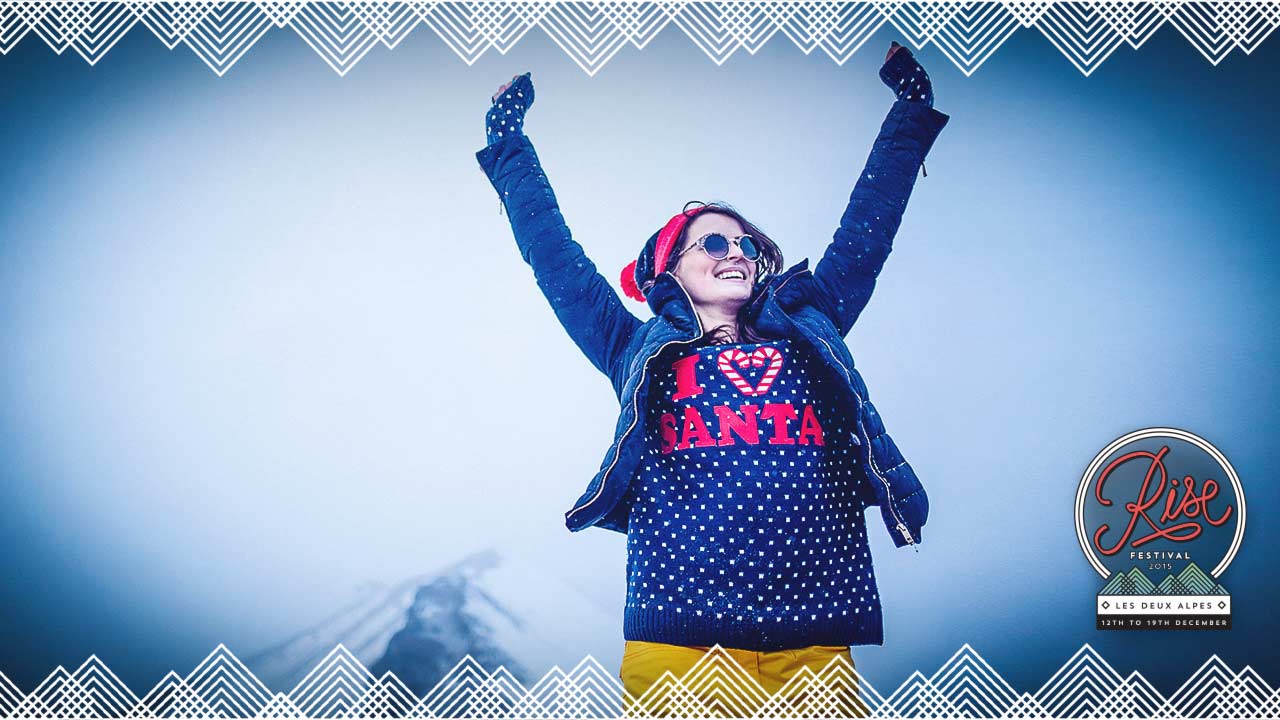 Ibiza Rocks Winter Schedule
As the sun sets on an incredible 10thBirthday season on the White Isle, Ibiza Rocks is getting warmed up for winter with a whole host of hot parties on the horizon. As well as monthly Fresh Out the Box live events at Boxpark London and the launch of a seven part SHELTER series at Sankeys Manchester, Ibiza Rocks will be making special guest appearances at ADE (Amsterdam Dance Event), Skate at Somerset House, Rise Festival and Bugged Out Weekender.
Fresh from finishing Ibiza Rocks' biggest summer yet, the pioneering brand are Amsterdam bound to throw a special ADE Ibiza Rocks House Party at the boutique, underground Nova club featuring Artwork and special guests. Bands, DJs and industry insiders have been seduced by the spirit and intrigue of Ibiza Rocks House all summer long and no one more so that Artwork who threw three of the standout parties of the summer. Now it's time to transport the man, the magic, the myth and the mystery of the Ibiza Rocks House party to Amsterdam for this intimate ADE affair on Saturday 17th October at Nova.
Following the successful launch of SHELTER at Sankeys Ibiza this year, the party will play on at Sankeys Manchester, kicking off Friday 13th November. Having started as the afterparty for W.A.R! at the Ibiza Rocks Hotel, SHELTER has become the home for W.A.R's favourite DJs, producers, labels and crews to hang after dark including Shadow Child, Green Velvet, Kolsch, Bondax, Justin Martin and more. Firmly rooted in house and techno, SHELTER is fronted by long-time W.A.R! resident and acclaimed producer Doorly, who will be at the helm for all seven SHELTER @ Sankeys Manchester, bringing an exciting crop of talent along for the run including Jaymo & Andy George, Sonny Fodera, Maxxi Soundsystem, Kydus and Jamie Roy.
Due to popular demand, November will also see Fresh Out The Box take up an all new monthly residency at Boxpark, London. Supported by Clash Magazine and with Radio 1's champion of new music Phil Taggart as resident DJ, Fresh Out The Box provides a platform for a handpicked list of exciting new and unsigned UK artists to showcase their talent and take their first step on the road to Ibiza Rocks. Entry, drinks and great music all come for free and good vibes are guaranteed at the next event on 19th November.
No November would be complete without the Ibiza Rocks annual club night takeover of Skate at London's stunning Somerset House. Skate invites DJs from the best international festivals, clubs, and record labels to take over the rink-side decks at this iconic venue after dark. Rocks will proudly keep the party going in the heart of the capital with Phil Taggart and Ibiza Rocks Residents for Ibiza Rocks Skate on Wednesday 25th November.
In December Ibiza Rocks is heading back to the Alps as part of RISE Festival. Hosts of the outdoor Ibiza Rocks Main Stage and indoor W.A.R! Arena, Ibiza Rocks will welcome an exciting collection of live acts and DJs including Ms Dynamite and drum & bass duo Sigma who will bring their full live band to headline the Ibiza Rocks Main Stage on Sunday 13th December. Cutting-edge club partners and friends of the brand Eton Messy, Hospitality and Rinse FM will also make their mark on the snow with takeovers at the W.A.R! Arena.
As well as the Ibiza Rocks Main Stage and W.A.R! Arena, Ibiza Rocks will provide the soundtrack to bespoke events throughout the weeklong festival including an après ski W.A.R! party in the stunning setting of the mountain top Pano Bar and a SHELTER takeover at Les Deux Alps top late-night spot L'Avalanche. With Ibiza Rocks, W.A.R! and SHELTER getting in the mix amongst an already impressive line up of brands and talent including Skream, Jackmaster, Artwork and So Solid Crew, RISE Festival is shaping up to be the perfect pre Christmas party on the piste.
There will be no time for January blues at Rocks HQ as the team get ready to return to Bugged Out Weekender (15-17) to once again host the highly anticipated indoor pool party with a very special guest. Last year it was Fatboy Slim that pitched up poolside and created one of the best events of the weekend. Whoever it is, a healthy dose of hedonism is instore at the Bugged Out Weekender Ibiza Rocks pool party on Sunday 17th January.
THE DATES:
OCTOBER
14-18 ADE IBIZA ROCKS HOUSE PARTY @ NOVA, AMSTERDAM | ARTWORK
NOVEMBER
13 SHELTER @ SANKEYS MANCHESTER | DOORLY | JAYMO & ANDY GEORGE | MAXXI SOUNDSYSTEM | KYDUS
19 FRESH OUT THE BOX @ BOXPARK, LONDON | APRIL TOWERS | PHIL TAGGART
25 IBIZA ROCKS TAKEOVER SKATE @ SOMERSET HOUSE, LONDON | PHIL TAGGART | IBIZA ROCKS RESIDENTS
DECEMBER
04 SHELTER @ SANKEYS MANCHESTER | DOORLY & GUESTS
10 FRESH OUT THE BOX @ BOXPARK, LONDON | AGE OF LUNA | PHIL TAGGART
12 SHELTER @ SANKEYS MANCHESTER | DOORLY & GUESTS
12-19 IBIZA ROCKS THE SNOW @ RISE FESTIVAL, LES DEUX ALPS, FRANCE
JANUARY
14 FRESH OUT THE BOX @ BOXPARK, LONDON
15-17 IBIZA ROCKS POOL PARTY @ BUGGED OUT WEEKENDER, BOGNOR REGIS
Notes:
SHELTER @ SANKEYS MANCHESTER FULL DATES: 13/11/15, 04/12/15, 12/02/16, 18/03/16, 22/04/16, 20/05/16, 10/08/16
FRESH OUT THE BOX @BOXPARK FULL DATES: 19/11/15, 10/12/15, 14/01/16, 25/02/16, 31/03/16, 28/03/16, 20/05/16
FOR MORE INFO VISIT WWW.IBIZAROCKS.COM/WINTERSERIES