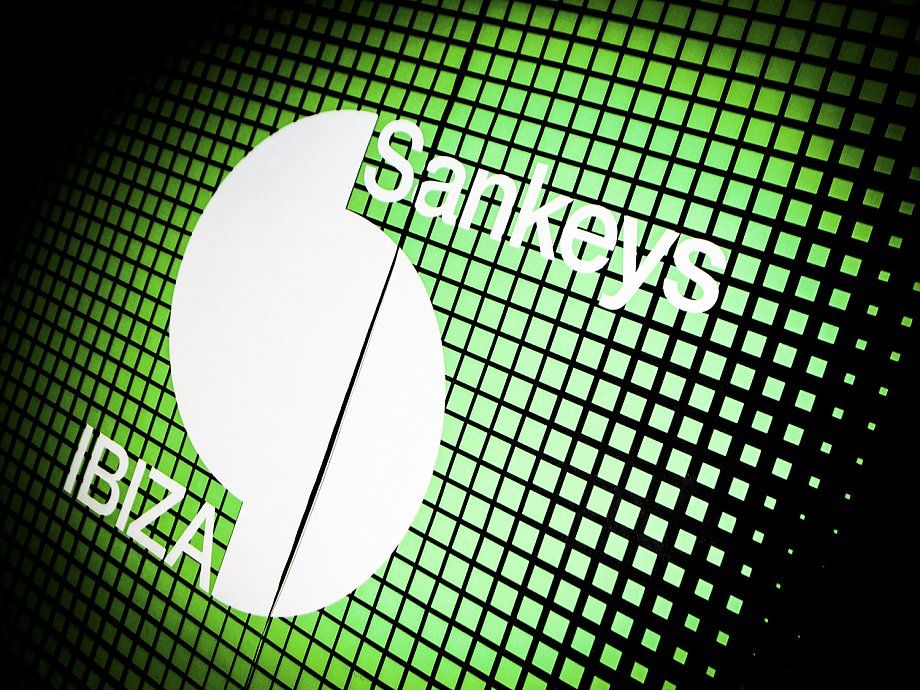 Ibiza #SaveFabric – Wed 5th October
The club will hold a special party on Wednesday October 5th to raise funds in support of the legendary London mecca of electronic music, Fabric – this will be the first event in Ibiza supporting the cause
Next Monday October 3rd there will be a very special extended party of 'The Redlight' and the closing of Sankeys Awakens has been announced for Tuesday 11th October
Ibiza, Friday September 30, 2016 (Toga Media).- On Wednesday night at Sankeys Ibiza 'Dance 88/89' closed its season. The night, created by David Vincent, is retrospective on those magical years when the British nights transformed into peaceful and hedonistic after years of fighting and hooliganism – as a new musical genre was born; acid house. The phenomenon has been compared many times with the Summer of Love in San Francisco, which perfectly sums up the movement of the late 80s.
#SaveFabric – Dance 88/89 Wednesday, October 5th
While every Wednesday Sankeys Ibiza saw the great legends of the genre: Danny Rampling, Bushwacka, Mr C and Alfredo (among others) recalling the years of 1988 and 1989, in September came the sad news about the final withdrawal of the license from Fabric – London's mecca of the most important electronic music of the century – fuelled by the intense speculation of corrupt reasoning. Faced with this and as part of the campaign being carried out to save Fabric, David Vincent announced this week his proposal of a special Dance 88/89 #SaveFabric event next Wednesday October 5th, with an already confirmed line up consisting of Alfredo, Bushwacka, Grooverider and Matt Jam Lamont to help raise funds and financially support the legal battle that began with the goal of reopening the doors of the legendary club.
David Vincent says: "We need to save Fabric London for the sake of our acid house legacy and to protect our culture. This was the reason why we fought the authorities back in 1988/1989, just so we could dance and I feel Sankeys Ibiza and Dance 88/89 will present a party in aid of Fabric London's fight. We have built a legendary line up together for this special occasion. Aciieed."
The Redlight – EXTRA! Monday, October 3rd
It will come as good news to many that we have an extra Monday at the club. 'The Redlight' has added an event on Monday October 3rd to celebrate one more night of the unique US house and garage sound presented by resident Matt Jam Lamont, who will face a 4 hour b2b with another of the greats of the genre: Low Steppa. Maxine Hardcastle, Lisa Chadderton, Alice Clark and REFF are also on this lineup. One night more for the girls!
Sankeys Awakens – Tuesday, October 11th
Intended to continue the season extension, on October 4th is a special celebration in the week of closures Ibiza. However, it is not enough for the club in Playa d'en Bossa. Sankeys Awakens will celebrate its closure on Tuesday October 11th with a huge roll call of special guests for a very special occassion: Alfredo, Bontan, Bushwacka, Chelina Manuhutu, Dosem, Grooverider, Hector, Josh Butler and Uner plus a very special guest to be announced very son.
Do not forget – Sankeys remains open in October on Thursdays and Saturdays for Unusual Suspects and Tribal Sessions until 27th and 29th October respectively. We will be announcing the special guest for Tuesday 4th October's Closing week party very soon.
Buy your tickets: www.sankeysibiza.info
www.facebook.com/SankeysIbiza