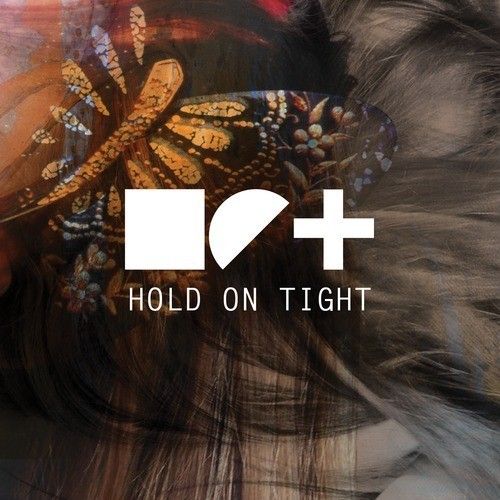 iET – Hold On Tight
iET Says, "Hold on Tight is about pursuing your dreams but also about letting go. Sometimes in life we pursue things to obsessive lengths instead of enjoying the process and journey and being in the moment. It's good for an artist to remember that when you make music you are living your dream, doing what you love the most instead of focussing on achieving major success with it. The song is very much about a personal feeling but it is a common feeling for everybody that has a dream. Holding on Tight is also about visualizing your dream… dreaming about what you want to accomplish and then going for it and not giving up."
She goes on to add, "The sound of the track is very much inspired by the dance music of the 70s and 80s: Funk, Soul, Disco and a little Breakbeat and Reggae-Dub. A soulful funky disco riff, some dub effects and a breakbeat give drive and an uplifting feeling that enhance the uplifting character of the song. The breakdown is more psychedelic and symbolizes the moments of doubt and confusion along the way."
SO UNREAL is the stunning debut album from Dutch singer-songwriter iET. Produced by legendary GRAMMY® award winning engineer Russell
Elevado (D'Angelo, Erykah Badu, Jay-Z), the album was meticulously completed over a 4-year period, with sessions in Rotterdam, Cologne and New York, performed by a small family of musicians and painstakingly mixed on analog tape, resulting in an mesmerizing debut offering.
Both bringing an abundance of influences to the drawing board, iET and Elevado entered the studio determined to make "a true and valid piece of art", reworking existing demos and collaborating together to develop original ideas, with a shared goal of giving the recordings an authentic and natural feel. From the funk infused grooves of Hold On Tight and Innocence to the raw and reflective acoustic Something Out There the album boasts a musical kaleidoscope, whilst still managing to maintain its accessibility and ease of listening.
Already released and making waves in The Netherlands and Japan, So Unreal has been praised heavily by national press and radio including 8weekly who called the album "mature and irresistible" and Heaven magazine who said "So Unreal is an adventure with an advanced outcome". The attention has also gifted iET the opportunity to tour with singer Alain Clark.
iET (pronounced eet) is the pseudonym of Lisa van Viegen, a singer-songwriter and multi-instrumentalist from Rotterdam, Netherlands. Born into a musical family and writing songs since the age of 14 in her native tongue, she switched to English and added trumpet and guitar to her repertoire, briefly studying at Conservatorium van Amsterdam. Since 2011 she has written, produced and recorded her own projects, releasing a series of EP's titled The Kitchen Recordings, which featured vocal collaborators from around Europe.
For her debut album So Unreal she teamed up with legendary engineer-turned-producer Russell Elevado (D'Angelo, Erykah Badu, Alicia Keys), whom she met online in 2008 and formed an instant musical connection. Together they recorded 10 tracks at her home studio, mixing the album in Cologne, and finalising it in 2013.
Already released and making waves in her native country iET now introduces So Unreal to the rest of the world, teaming up with label Northern Shore to produce a gatefold vinyl edition and spread the music to alternative soul, rock and funk fans alike.
Digital album pre-order link – http://smarturl.it/SoUnreal
TRACKLISTING
01. Fool (04:11)
02. Time (04:05)
03. Innocence (03:42)
04. Don't Let Go (04:46)
05. Something Out There (04:13)
06. The Sunlight (03:15)
07. Hold On Tight (03:53)
08. Ways (03:59)
09. Stay (05:32)
10. So Unreal (06:30)