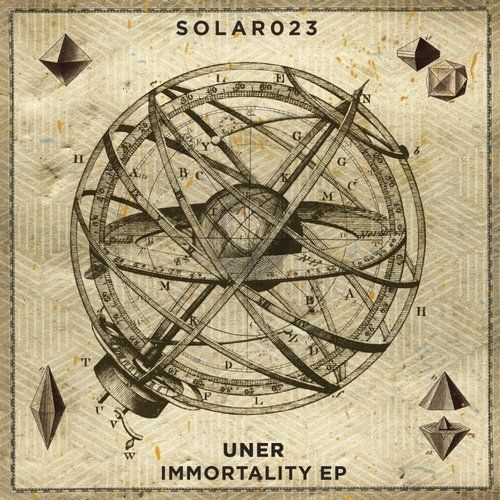 UNER - Immortality EP
Following the critically acclaimed release of his latest EP 'Havona' back in 2017, prolific Spanish icon UNER returns with the beautiful 'Immortality EP', out now on his very own imprint, Solar Distance.
Featuring two distinct cuts, each true to his trademark sound, the record is a melody-rich fusion of epic synths and tightly sequenced melodic percussion, all tied together with the subtle tribal influence for which UNER has become so loved over the past decade.
Both of the tracks have a sparkling sound full of vibrant textures and delicate sounds, layered together to paint a vibrant sonic tapestry, which will no doubt have widespread appeal to a variety of audiences.
Opening the EP with eloquent piano and spiritual vocal lines, "Infinite Pledge" is an uplifting, up-tempo groove, characterized by a warm and welcoming glow, perfect for lighting up the dancefloor in even the darkest of clubs. On the flip, "The Chant Of The Pheasant" explores a more a low slung path, closing out the EP with a slow building, percussion-led intimate production.
With a career spanning over a decade, UNER is an undisputed titan of the electronic music scene, whose unique melodic productions have graced a plethora of esteemed labels including Last Night On Earth, Sol Selectas, Suara, Saved Records and Bedrock.
Established in 2015, his relatively newfangled Solar Distance imprint has already released over twenty exquisite productions, and is fast becoming one of the most exciting burgeoning independent labels in electronic music.
UNER Socials:
Facebook
Instagram
Soundcloud
Twitter
Solar Distance Socials: