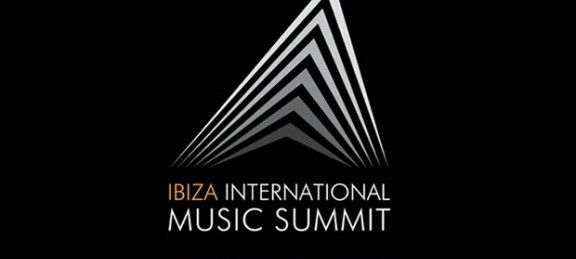 IMS Dalt Vila 2014 – Lineup Revealed
On the 22nd and 23rd May, the International Music Summit's Grand Finale Festival will return to its home of iconic UNESCO World Heritage site Dalt Vila – bringing a summary of all that's good in modern electronic music today. Boasting an unparalleled setting in the heart of Ibiza Town, thousands of music lovers will climb their way to the top of Dalt Vila to witness some of the best electronic music in the world.
IMS is also proud to announce that Corona will be headline sponsor of this year's summit. Corona have a strong history around the genre of electronic music, and a series of 2014 activity will be announced with this partnership.
Corona join founding sponsor Pioneer, and long-time sponsor W Hotels.
Steve Angello will be headlining Thursday night's festivities. Since the official end of the Swedish House Mafia in 2012, Steve has gone on to solidify his solo career and make a huge mark on the electronic music scene. His headline set will co-inside with his first solo artist album – due to be released that week.
Pete Tong himself will again return to Dalt Vila. Recently awarded an MBE, the BBC Radio 1 and Ibiza stalwart, continually pleases the crowds with his forward-thinking sets.
First woman in dance music and fellow BBC Radio 1 host, Annie Mac will be joining proceedings as will Pretty lights who will be dazzling guests with a superb live performance – one of their most significant in Europe after taking America by storm in the last few years. They will all be supported by Manu Gonzalez the first Ibicenco to play up at the iconic Dalt Vila
Fridays for the IMS Grand Finale festival continues on a more underground tip – with Jamie Jones at the helm. His Paradise residency at DC10 goes from strength-to-strength, this year entering its third summer. Welcoming Loco Dice back to DC10 and credited with a deep house revival, Paradise was the benchmark for a successful change in the Ibiza landscape, a testament to Jamie's hard work and knack for pushing the envelope musically.
2013 saw Seth Troxler named Mixmag's DJ of the Year alongside his 2012 RA DJ of the year award. Joining Jamie and Seth at Dalt Villa are two emerging producers, a future star.and a standout performer of Ibiza 2013. Eats Everything has managed to make himself a central force across a number of genres – quite rate in today's scene. From sets at Cocoon and ENTER., to Defected and Ushuaia, he knows what to do in any surrounding. Eats is also the remixer of the 2013 IMS Anthem with Nile Rodgers.
Rising to prominence off the back of his party Man Make Music and its associated label, George Fitzgerald has been gaining momentum for some time now. Winning over dancefloors with tracks such as garage swinger 'Child' and 'I Can Tell (By The Way You Move)' his carefully blended style of deep house, techno & US garage has won him plaudits along the way to being one of the UK's rising producers! With an album set for release later this year, George FitzGerald is in for an even bigger 2014.
Making their Ibiza debut is Bob Moses. The DJ duo attended the same school but it wasn't until they bumped into each other in New York that they teamed up to become Bob Moses. Together Howie & Vallance have created a unique, eclectic sound that is perfect for the setting of Dalt Villa. It was their performance at Burning Man in 2013 which resulted in a huge amount of global influence in their work.
Anabel Englund will also perform live, the famed singer from Hot Natured and Pleasure State with hit records "Electricty" and "Reverse Skydiving".
Completing the line-up is Marino Canal. Marino is a DJ who gives us a glimpse into the future. Having made his Ibiza debut at an IMS after-party, his talent was spotted by Fabric London founder Keith Reilly. Marino made his debut at the iconic London club in December alongside Guti & Laura Jones as well as performing at the Sankeys closing party marathon back in October!
The International Music Summit has become a must-attend event for all electronic music lovers around the world. The three-day summit has hosted some of the very best parties and line-ups the island has ever seen and in 2014 it is no different. In 2012, IMS welcomed Loco Dice and Carl Cox to the Grande finale. Sven Väth topped the bill last year, with two of the island's hottest properties Maya Jane Coles and Solomun providing a truly unique experience for those who were there.
In the seven years since the IMS was born, the summit has become the principal forum for those in the business of electronica to understand and shape the future of their genre – whilst the weekender that surrounds it has showcased some of the most memorable names in rare and unique performances. The IMS now plays host to the pivotal weekender in your summer dance music diary, with two events at the Dalt Vila and many other special events happening on the island. Tickets are now available to the public.
Expect all the artists performing at The Grand Finale to feature in one way or another for the IMS daytime schedule, hinting at one of the event's biggest years yet!
TICKETS
Tickets 40 euro per day or 70 euro for two days available from:
http://www.internationalmusicsummit.com/ibiza/events
www.Ibiza-spotlight.com
www.residentadvisor.net